7 Steps to Easily Capture a Particular Piece of Audio
Kate
205
2023-11-13 15:05:43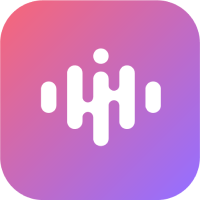 Kingshiper Audio Editor
Official
Download
When you are listening to a song and come across music that you like, and you want to clip it as a ringtone, how do you get it?

In fact, we can use Kingshiper Audio Editor to intercept audio, so let's see how it works!

Step 1: After installing Kingshiper Audio Editor, open it with a double click of the mouse, drag and drop the audio into the software.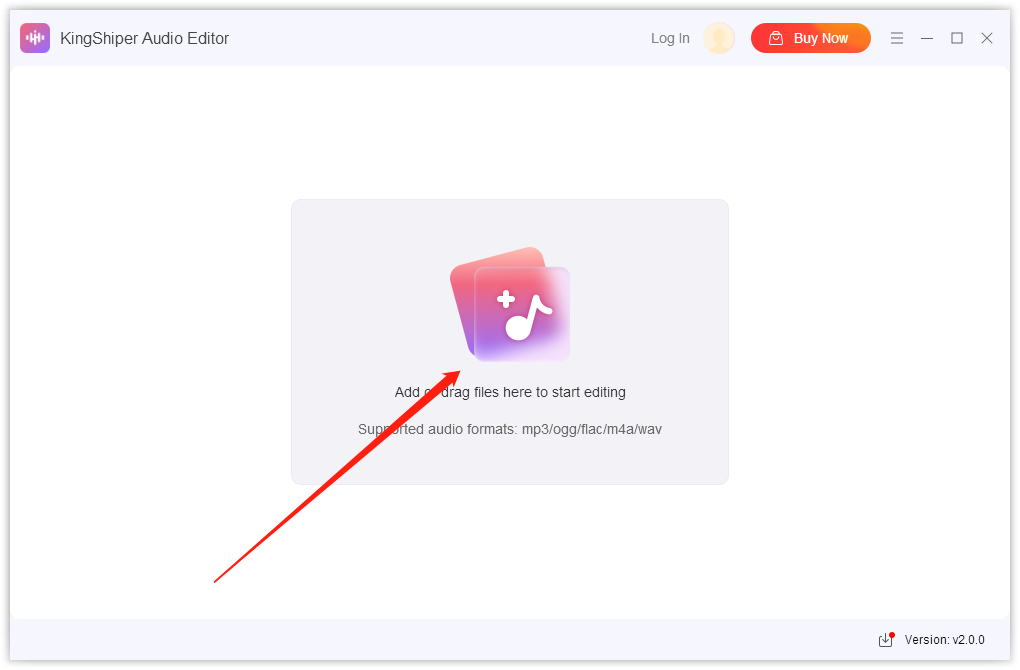 Step 2: After the audio has been added, it is recommended that the waveform display is first enlarged to a suitable size in order to facilitate editing.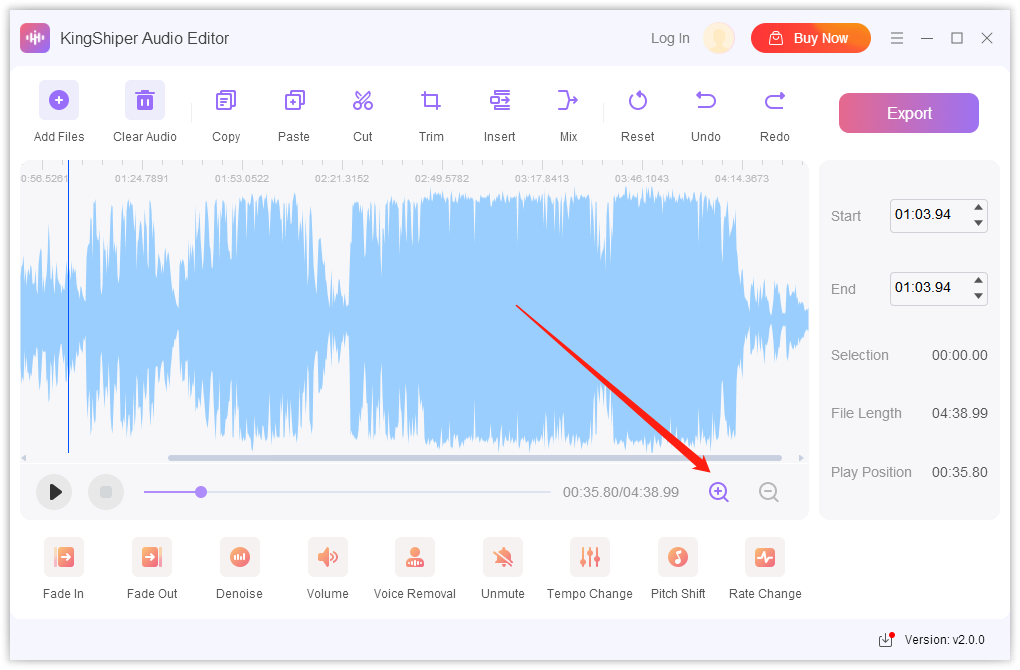 Step 3: Using the blue line as a starting point, drag the mouse to select the clip.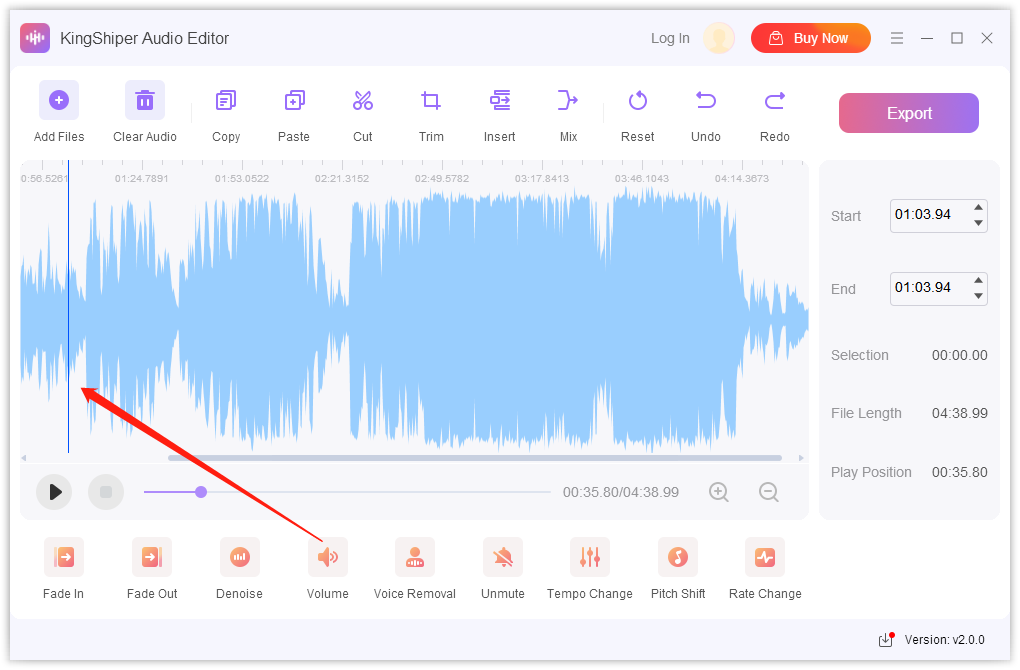 Step 4: Click on the "Play" button to play the content of the selected clip, and listen to it while judging whether the clip meets your requirements.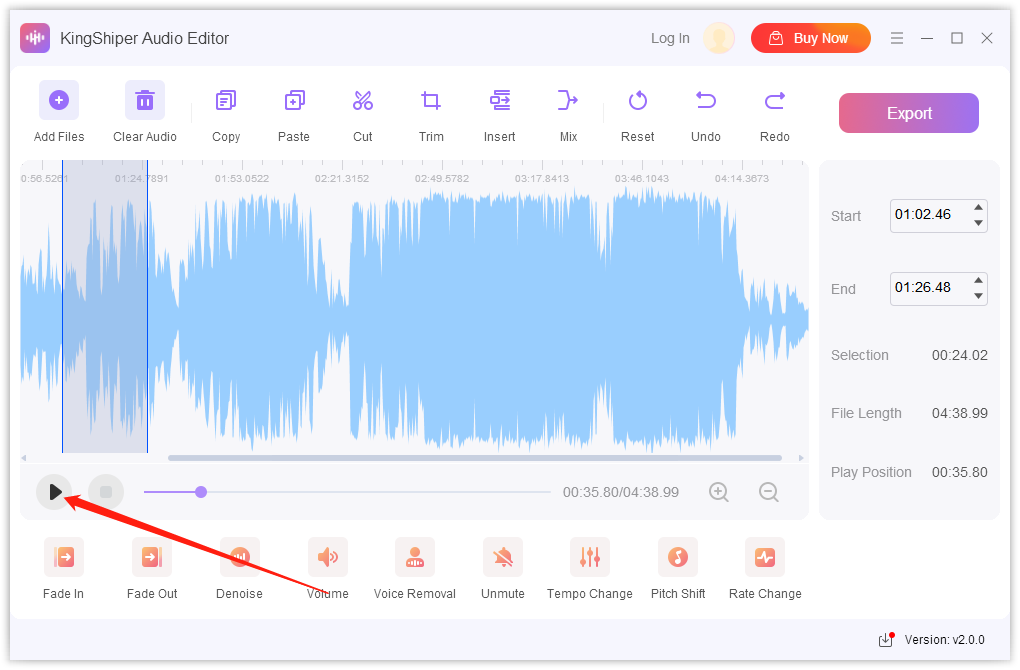 Step 5: After confirming that there are no errors, click "Trim" to keep the clip.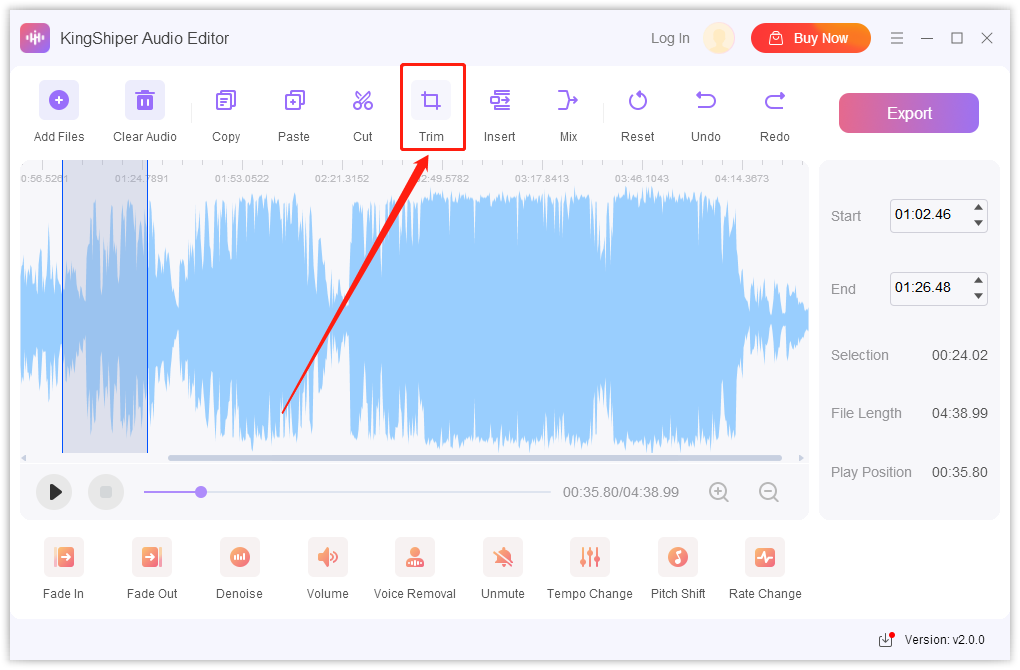 Step 6: Click on the "Export" button at the top right corner.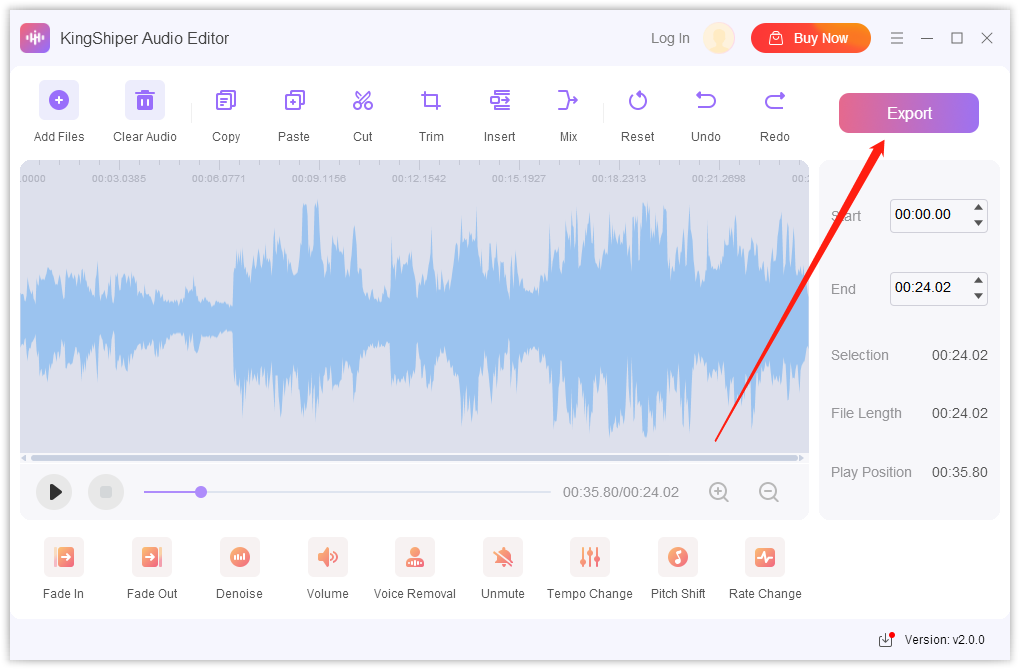 Step 7: Finally, set the export format and output directory in the export window. When you have finished, click "OK".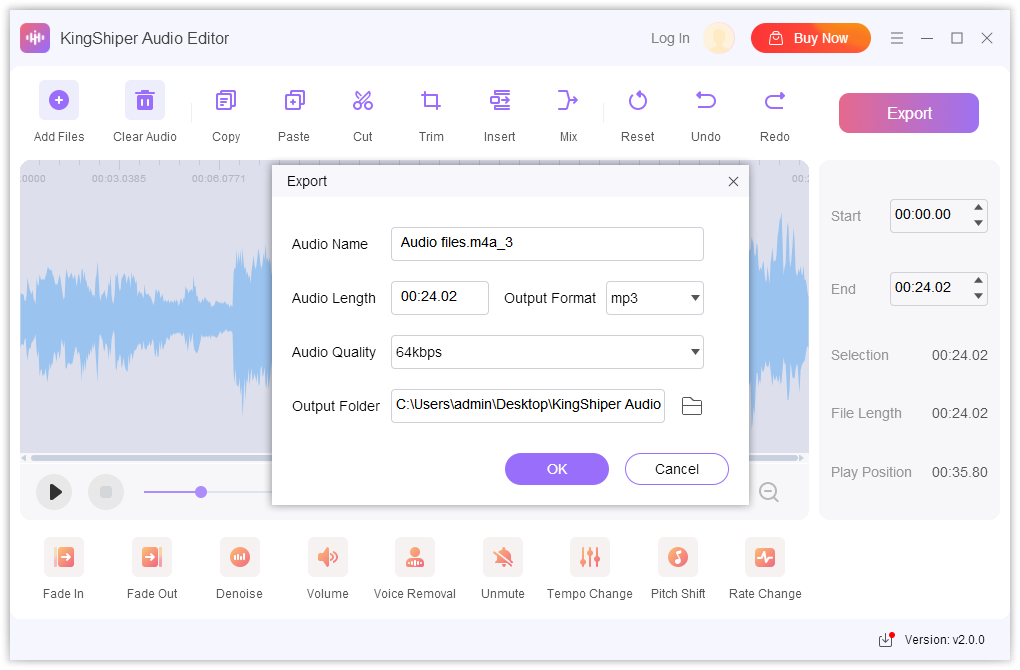 Once the file has been successfully exported, click on "Go to the output folder" to quickly find the audio file!