3 Easy Methods to Increase Audio Volume
Kate
131
2023-11-11 15:45:47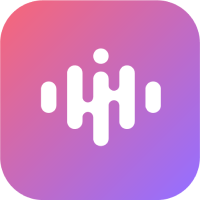 Kingshiper Audio Editor
Official
Download
Audio volume is an essential aspect of music and sound quality. However, sometimes, the audio we listen to may be too low, making it difficult to hear or enjoy. Fortunately, there are several ways to increase the volume of the audio. Below are four methods to increase audio volume, let'see how it works one by one.

Part 1. How to make audio louder on Windows with KingShiper Audio Editor
For windows users, one of the simplest and most efficient ways to adjust audio volume is to use KingShiper Audio Editor, which is a rich-featured and professional audio editing software. With it, you can easily realize all the basic editing functions, such as cutting, trimming and inserting. Moreover, it also allows you to add some featured effects like fade in, fade out, unmute, etc.
Step 1: After installing Kingshiper Audio Editor, open it with a double click of the mouse, drag and drop the audio into the software.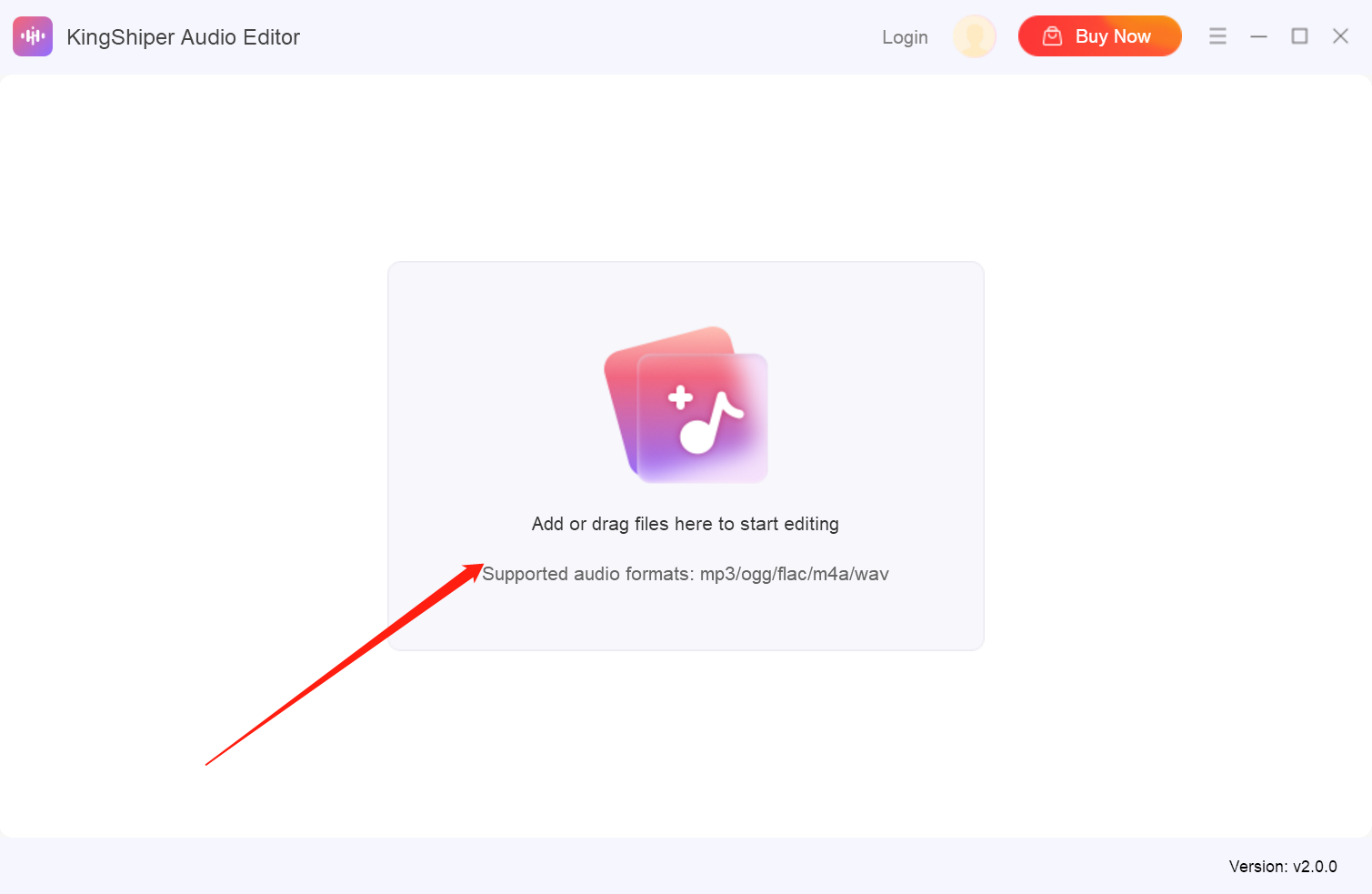 Step 2: Use the blue line as the starting point and drag the mouse to select one clip per your request.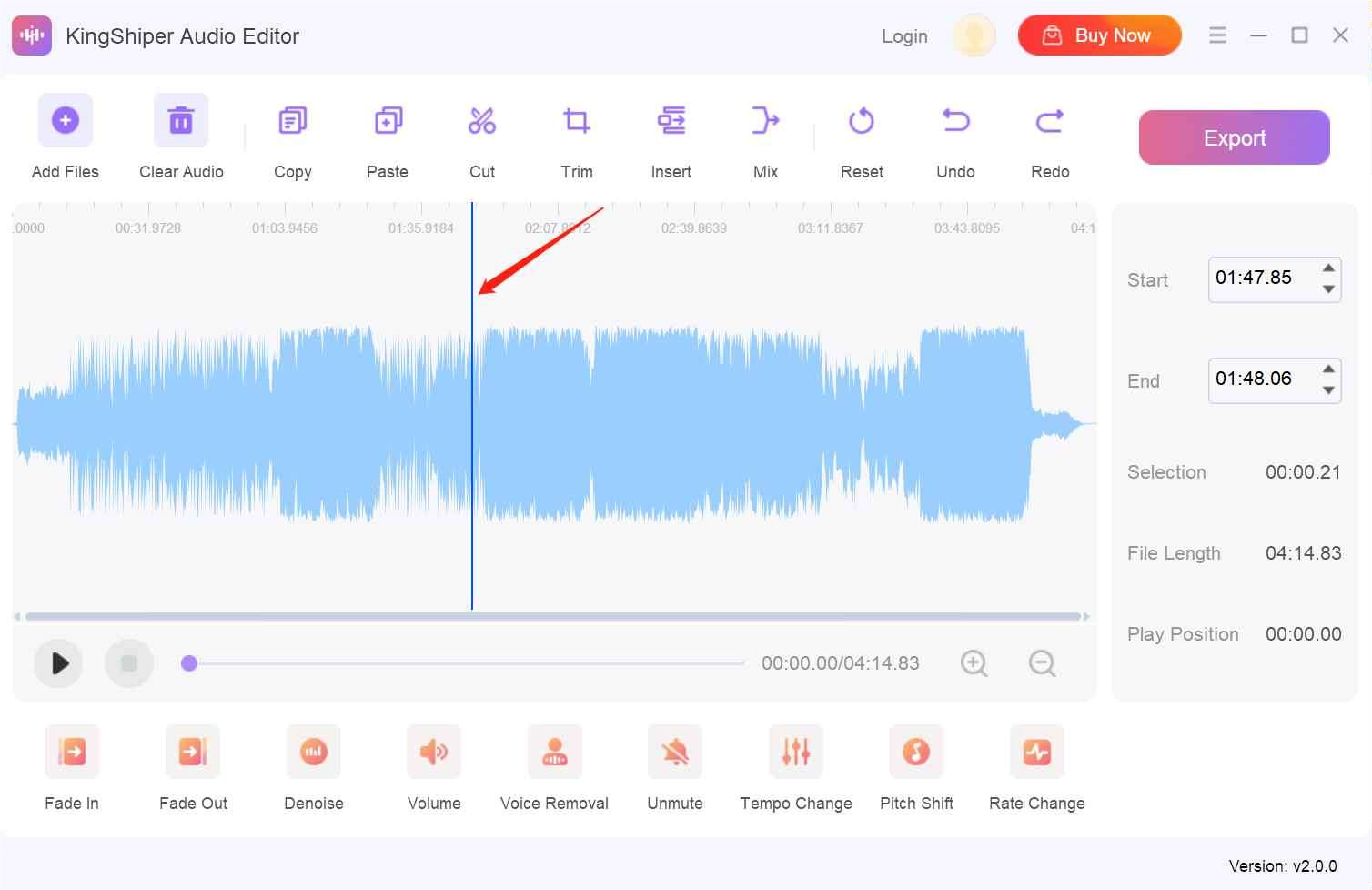 Step 3: Click the "volume" button.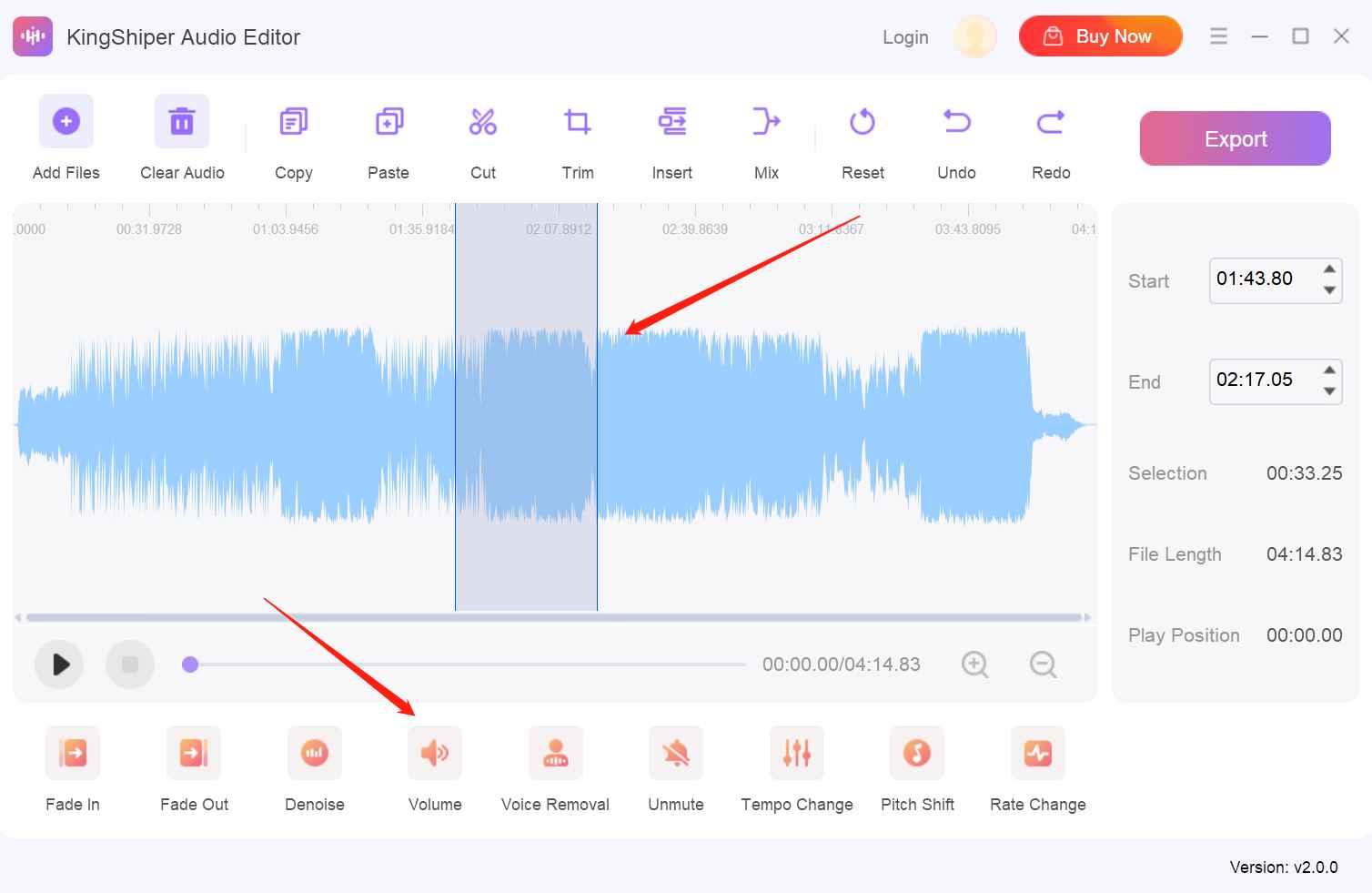 Step 4: drag the slider to select the amount of volume, then click "OK".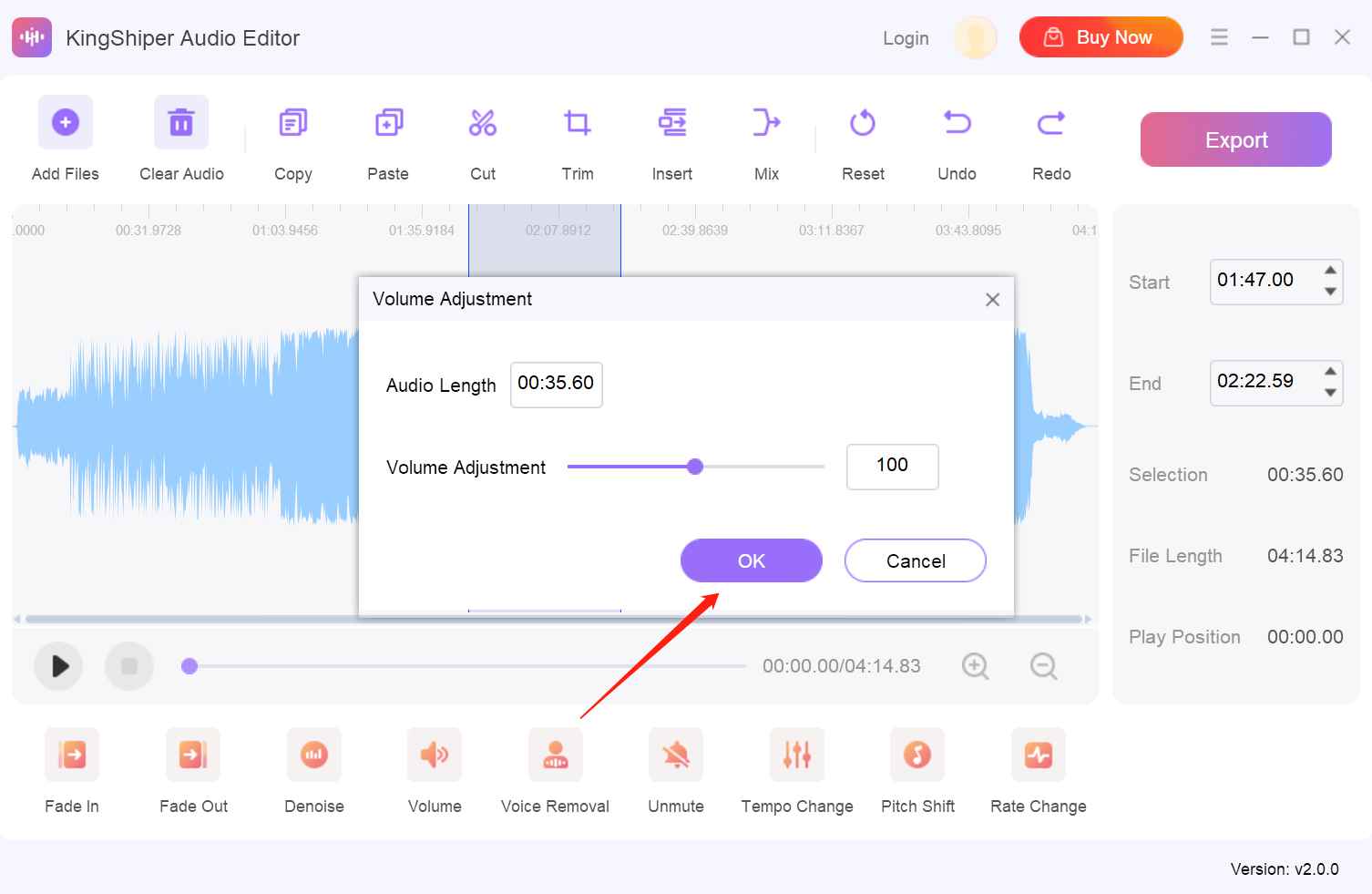 Step 5: After adding the above functions, you can click "Play" to preview the current effect.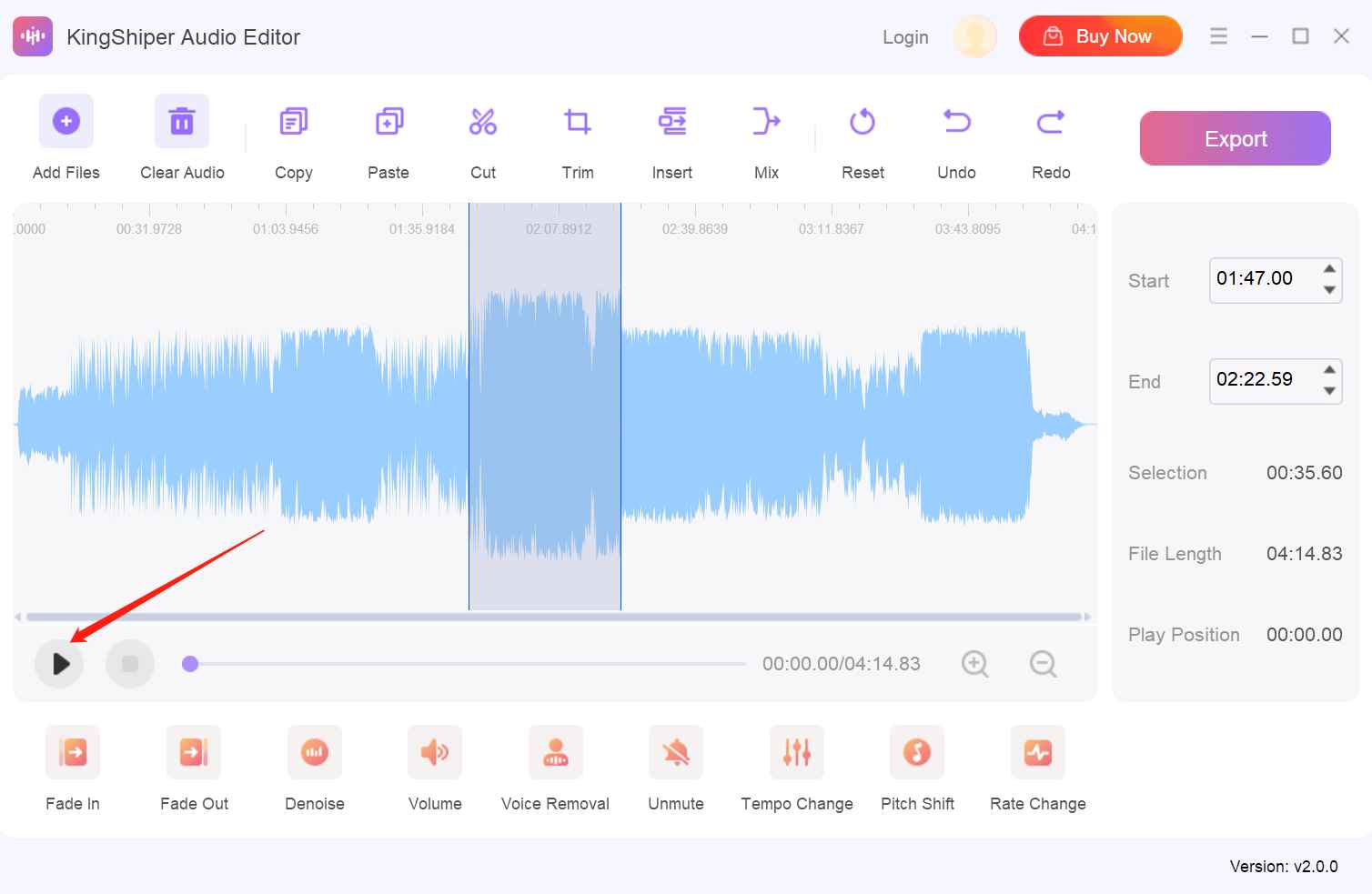 Step 6: After confirming that there are no errors, click the "Export" button at the top right corner.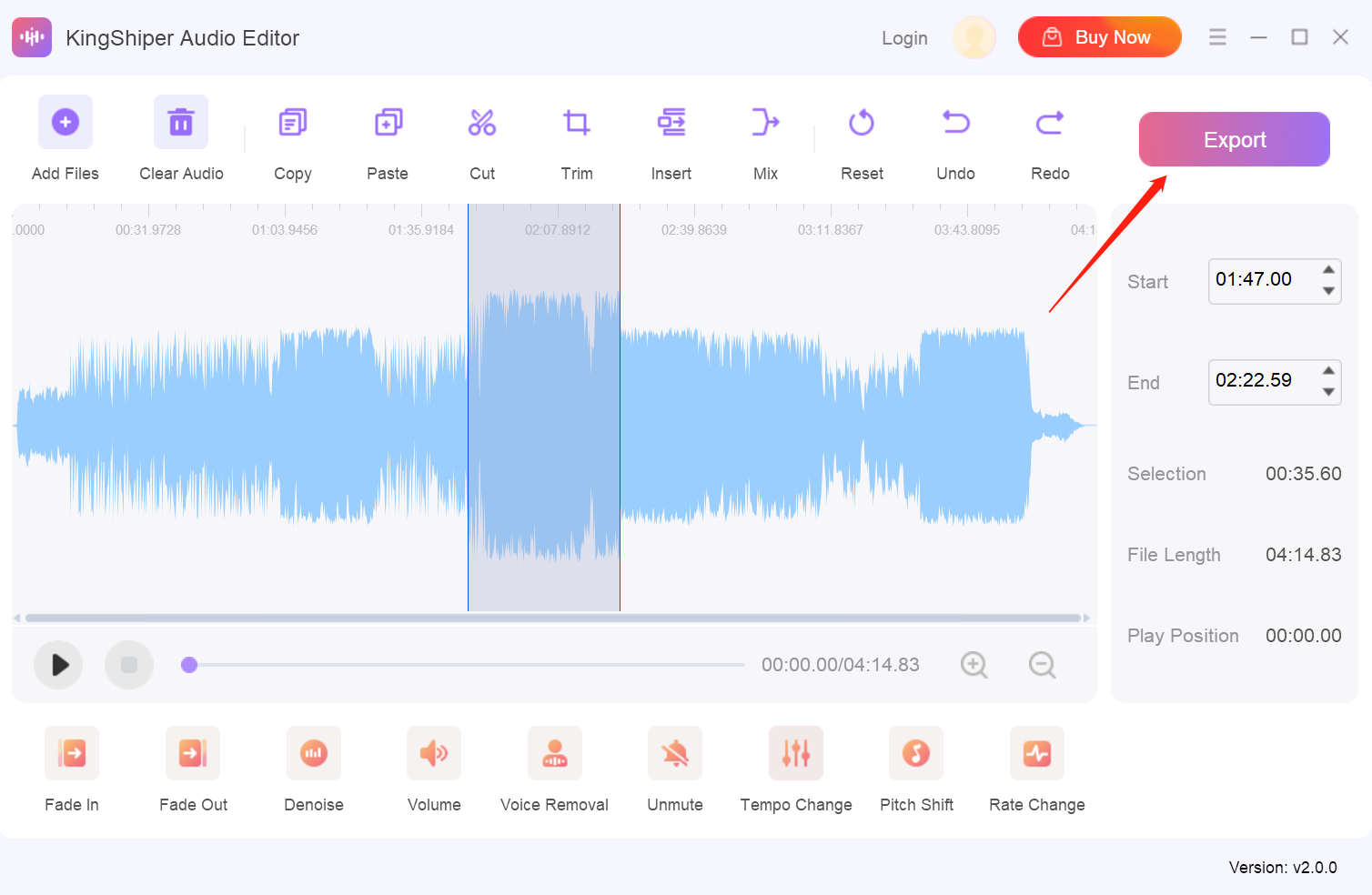 Step 7: Set the export format and output directory in the export window. When you have finished, click "OK".



Part 2. How to make audio louder online
If you don't want download any program on your computer, you can try to use FileConverto, an online audio editor that provides some basic functions like cutting, converting and merging. But using such online tool, you should make sure you have a stable interent or it will take some times to finished the whole editing.
Step 1: Open FileConverto website on your browser.
Step 2: Click "Browse" button to select the audio file you want to increase volume.
Step 3: Choose "Select action", "How many decibels" and "Select channels" as your needs.
Step 4: When you've done, press "Download File" to save it on your computer.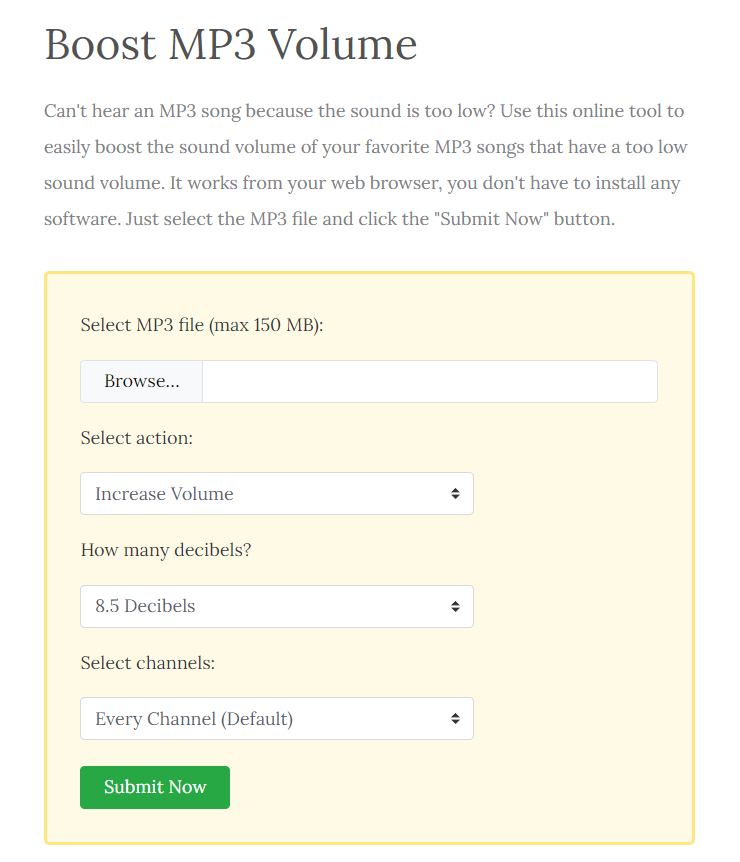 Part 3. How to make audio louder on Mac
iMovie is a multimedia editing application developed by Apple Inc. It allows users to create and edit various types of videos and audios on Mac computers and iOS devices. Furthermore, iMoive has a wide range of audio processing functions that users can enhance and edit the sound easily.
Step1: Launch iMovie on your computer.
Step 2: Click the "+ New Project" icon, and then import your audio file.
Step 3: Select your audio file and Right-click to choose "Edit/Fade".
Step 4: Drag the slider to adjust volume as your needs from "Audio" in the pop-up window.
Step 5: When you've done, press "Return" to save your changes.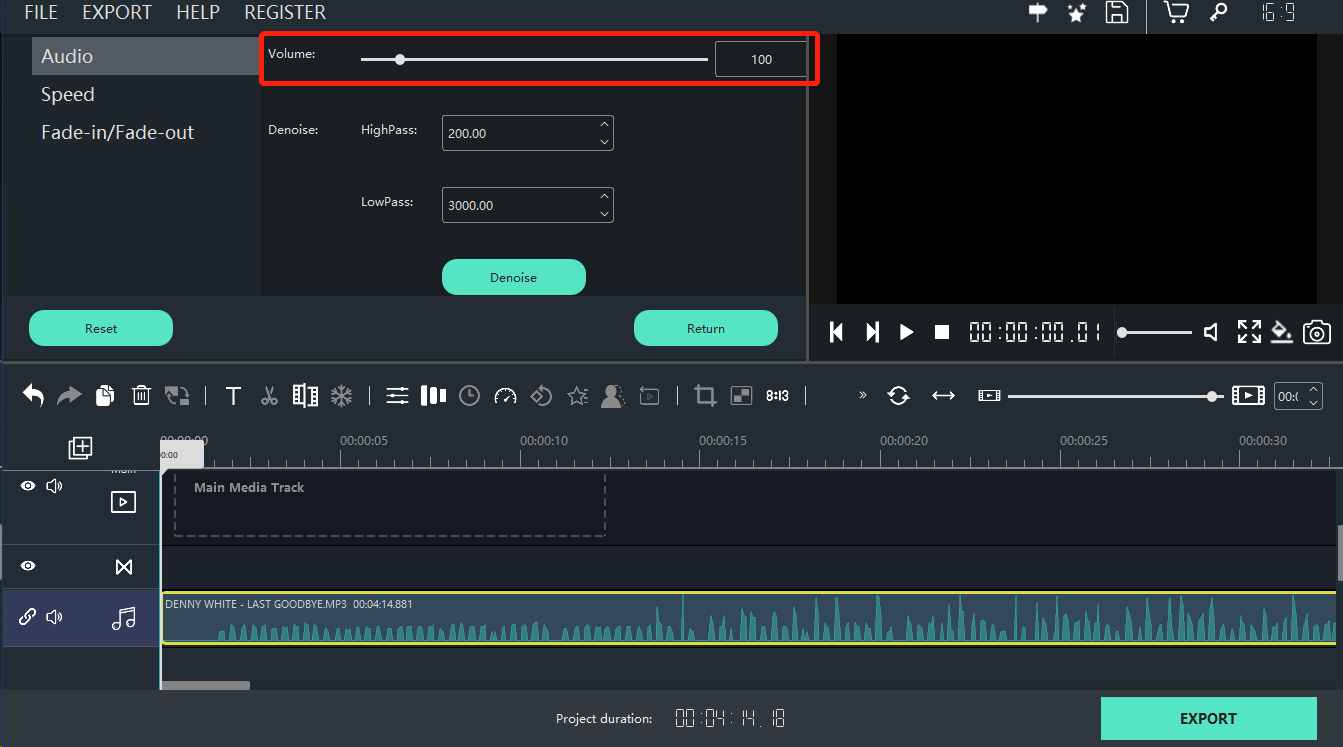 Conclusion
Above are three methods for Windows, Online and Mac, which method to choose depends on your operating systems and specific needs for editing. But if you would like to generate a professional music not just simply about change the volume, I strongly recommend you to try KingShiper Audio Editor. It provides basic functions and rich effects for both novice and pros.

ea