How to Slow Down & Speed Up MP3 Tracks for Free in 5 Steps [2023 Updated]
Kate
198
2023-11-13 14:46:15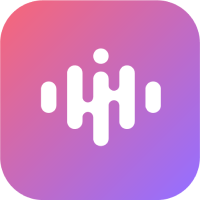 Kingshiper Audio Editor
Official
Download
Sometimes, you may want to adjust the speed of an MP3 track to slow it down or speed it up to match your needs when you want to learn a song at a slower tempo or pump up the beat for a high-energy workout session. In this way, this article will guide you through the process of slowing down and speeding up MP3 tracks for free with Kingshiper Audio Editor.
The steps to slow down and speed up a song are as follows:
Step 1: Download Kingshiper Audio Editor and open it with a double click of the icon, drag and drop the audio file into the software.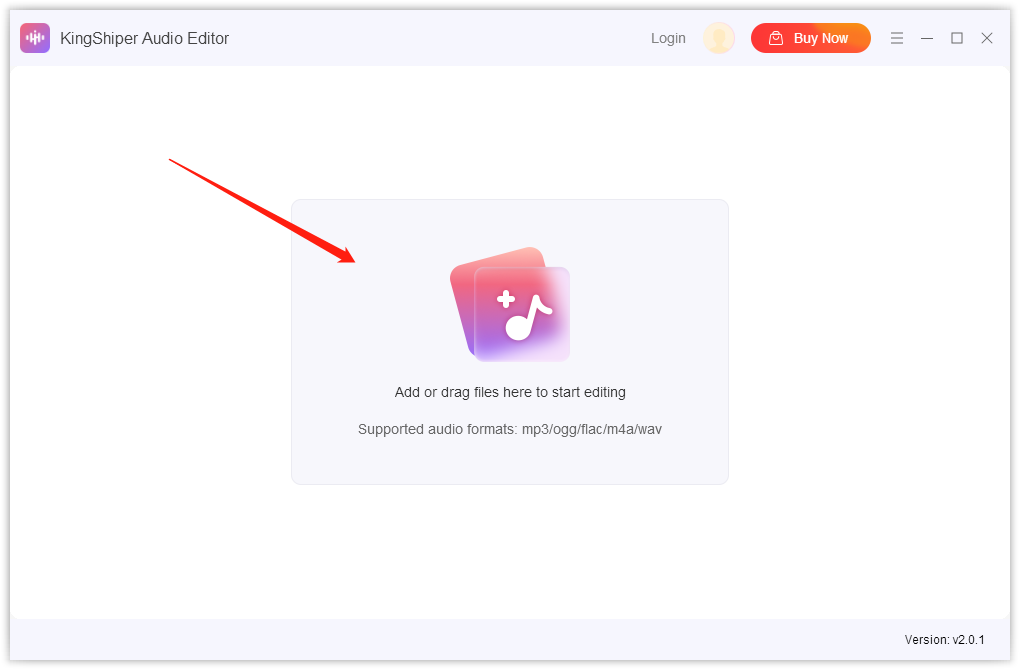 Step 2: Select a clip or press Ctrl+A to select the whole audio file.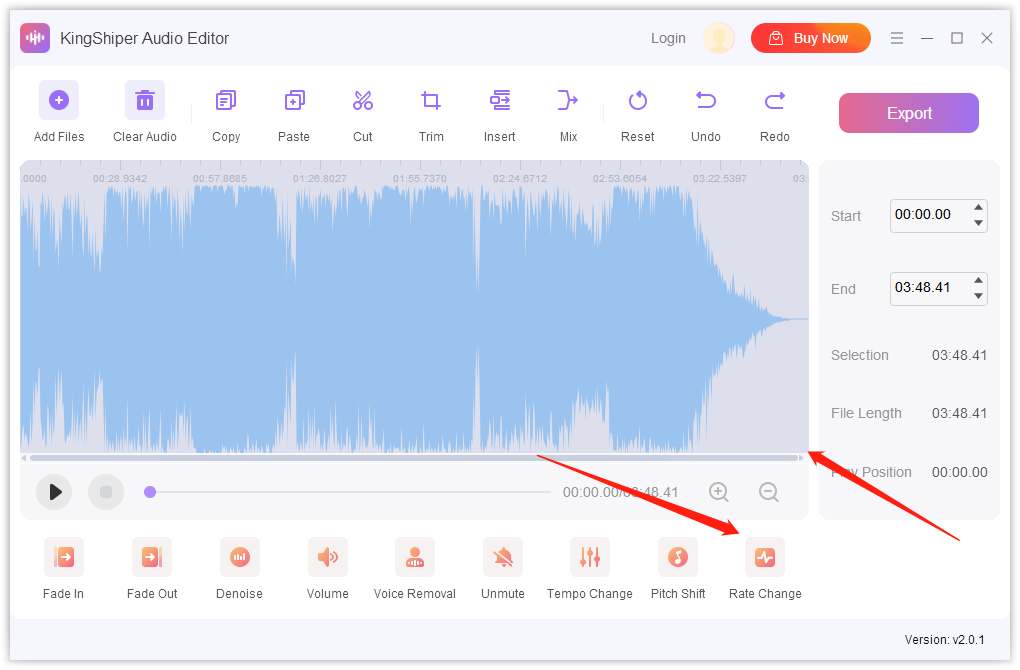 Step 3: Drag the slider to change the percentage to control the audio playback speed in the pop-up window. Noted that 0 is the standard, less than 0 means the audio speed becomes slower, and more than 0 means the audio speed becomes faster.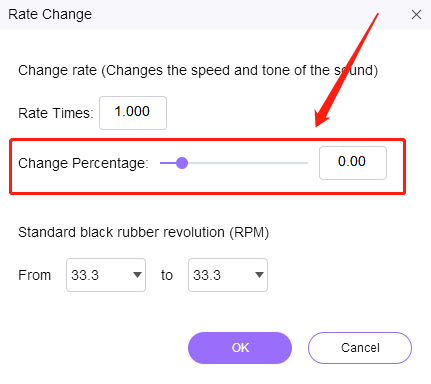 Step 4: Click the "Play" button to listen to the current effect.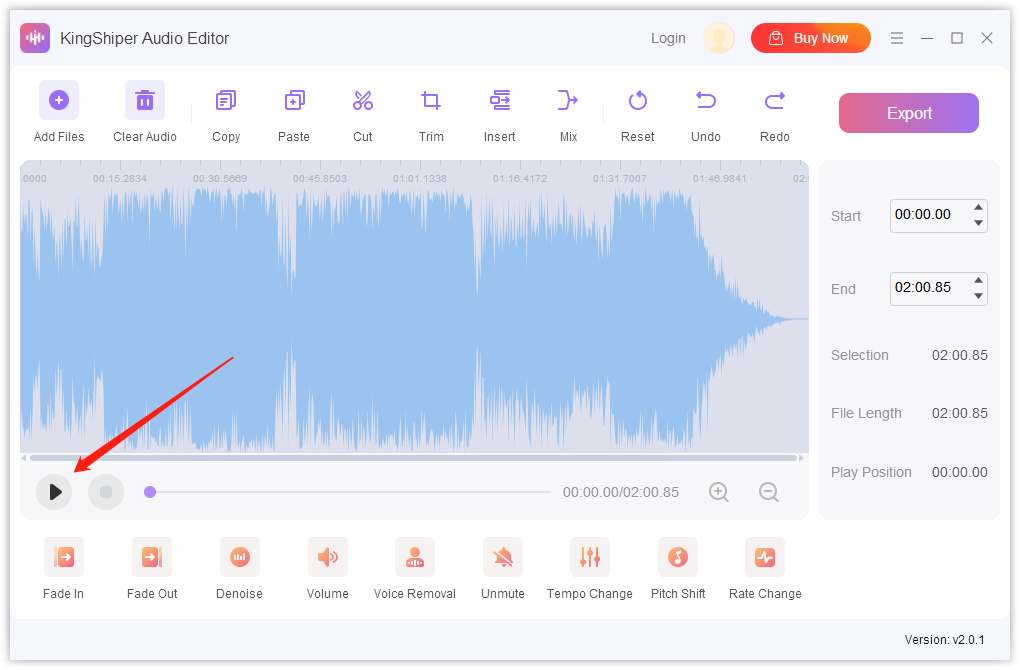 Step 5: Click the "Export" button at the top right corner. Then, set the export format and output directory in the export window. When you have finished, click "OK".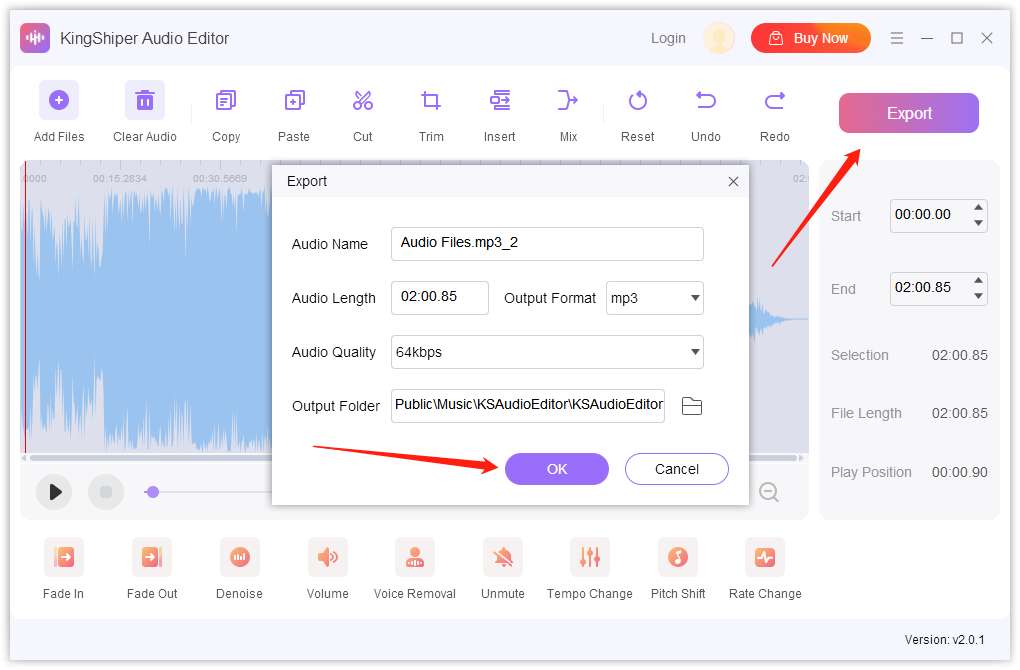 Once the audio file has been successfully exported, click "Go to the output folder" to check it fast!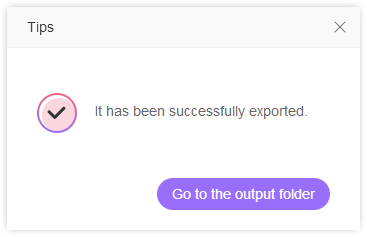 Tip: Here you should note that the "Rate Change" function means that you will change both the audio speed and the pitch. If you want to change the speed without adjusting its pitch, please refer to https://www.kingshiper.com/support/76.html.
Above is the approach to changing audio speed in Windows. KingShiper Audio Editor is an easy-to-use tool that can satisfy all your needs. Download the software today and use the latest Version!