Easy Tutorial in 2023: How to Remove Vocals in Audacity
Kate
137
2023-11-14 11:25:50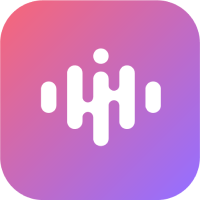 Kingshiper Audio Editor
Official
Download
As we mentioned earlier in TOP 5 Best Free Audio Editors for Windows in 2023, Audacity is one of the best free audio editors available for everyone. It is a popular open-source, free digital audio software that is widely used for recording and editing audio files.
Therefore, today we would like to show how to remove vocals from a song and produce high-quality results with Audacity and another audio editor alternative.
Part 1. How to Remove Vocals in Audacity
Audacity is a versatile tool used for a range of purposes including music production, podcast creation, sound design, voiceover work, and more. With its easy-to-use interface and extensive list of features including multi-track mixing, noise reduction, and special effect plugins, Audacity offers an ideal platform for producing professional-grade audio content. For those looking for a powerful and accessible audio editing tool, Audacity won't let you down.
To remove vocals with Audacity:
Step 1: Download and open Audacity on your computer.
Step 2: From the upper left corner of Audacity, click "File" and then choose "Open" to choose the audio file.
Step 3: Place your cursor to where you want it to be and drag it to select one clip.
Step 4: Then, Click "Vocal Reduction and Isolation" in the Effect.
Step 5: Using the slider to adjust Low Cut or High Cut for Vocals.
Step 6: Once you're done, you can click on the "File" button, and then choose "Save Project" to save your changes.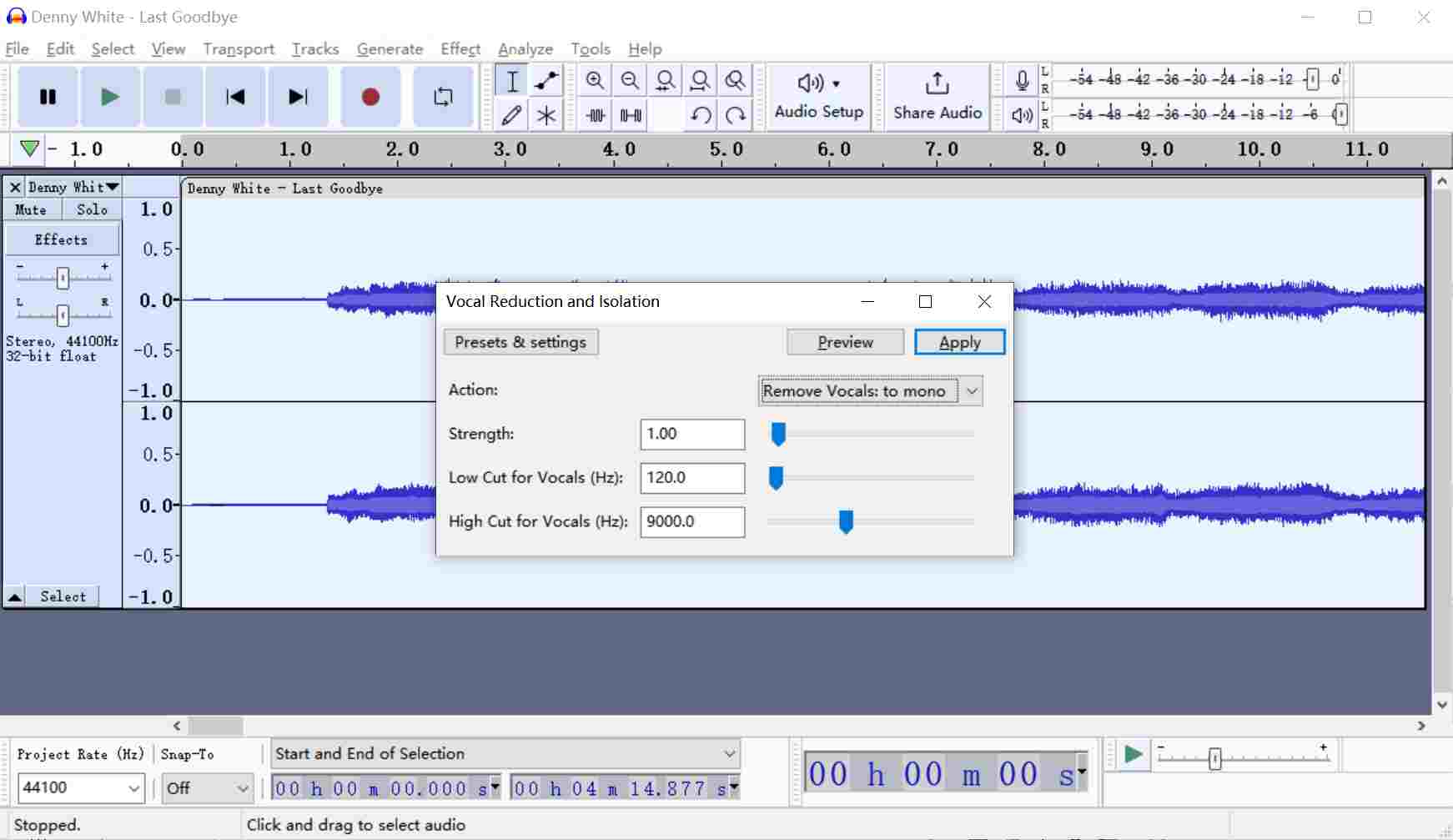 While Audacity is a powerful and versatile software for audio recording and editing, it also has some limits:
1. It has no official technical support.
2. It has clunky UI that should take some time to be familiar with its features.
3. Lacks of mixing.
If you want a better and wonderful journey in editing audio files, we recommend you use an alternative to Audacity to do the same thing. There are plenty of alternatives to Audacity, And here, we will introduce one of the best ones to you.
Part 2. Best Alternative to Audacity - KingShiper Audio Editor
There are many alternatives to Audacity in the market for you to choose from, a
nd
KingShiper Audio Editor
is one of the best options you can have. KingShiper Audio Editor is a rich-featured and professional audio editing software
that
provides basic functions and effects for both novice and pros
.Compared w
ith Audacity,
its
user interface is pretty well-structured and intuitive, which manages to merge functionality with simplicity, making it both accessible and capable at the same time
. Furthermore, it runs more stable and safe than Audacity.
To remove vocals with KingShioer Audio Editor:
Step 1: After installing Kingshiper Audio Editor, open it with a double click of the mouse, drag and drop the audio into the software.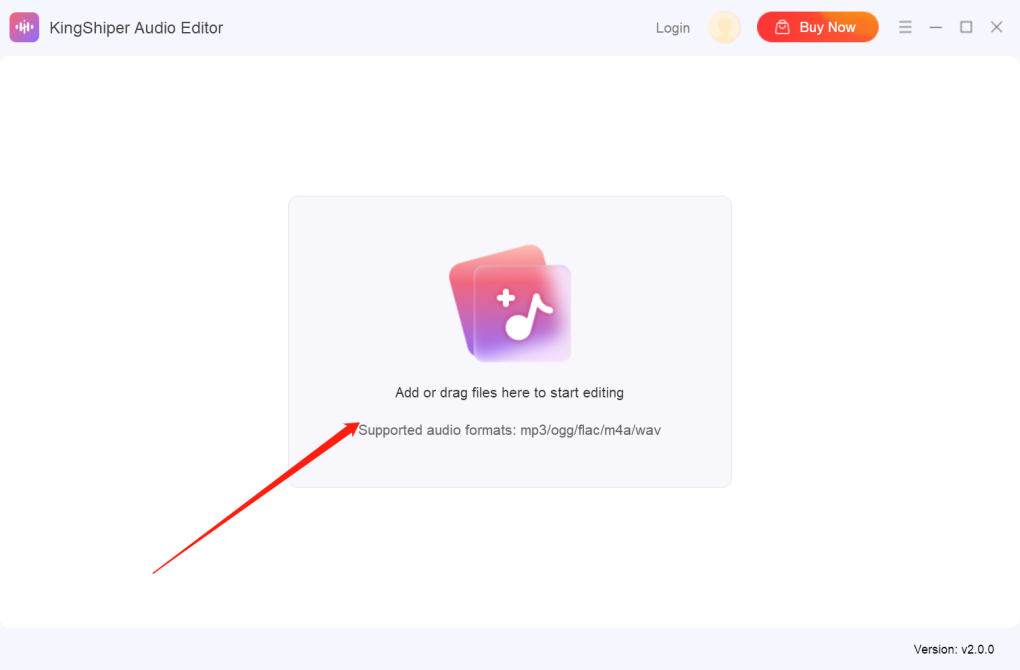 Step 2: As shown below, select the clip that needs to eliminate the human voice (shortcut Ctrl + A), click on "Voice Removal".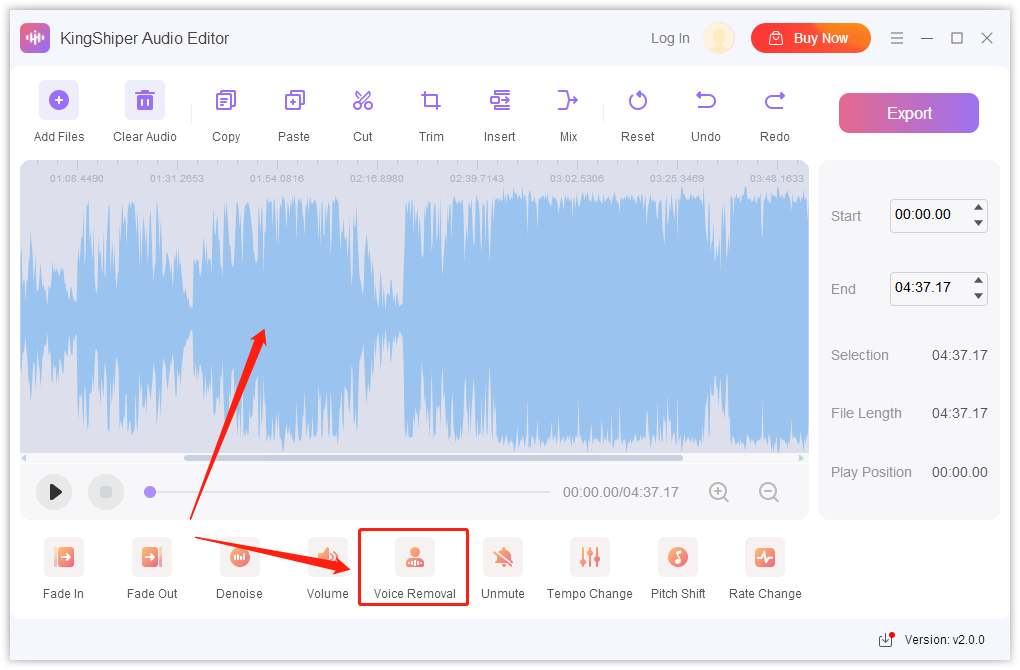 Step 3: In the pop-up window, you can adjust the vocal low cut and high cut. The image below shows the elimination of vocals from 120 Hz to 9000 Hz, then select the vocal strength and click "OK".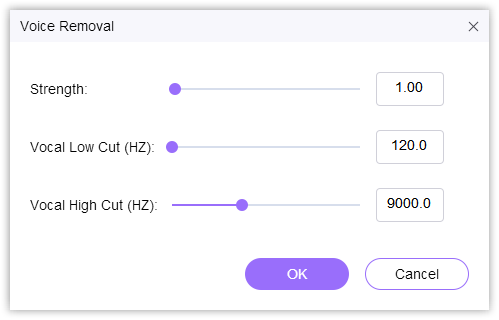 Step 4: When finished, click "play" to audition the final result.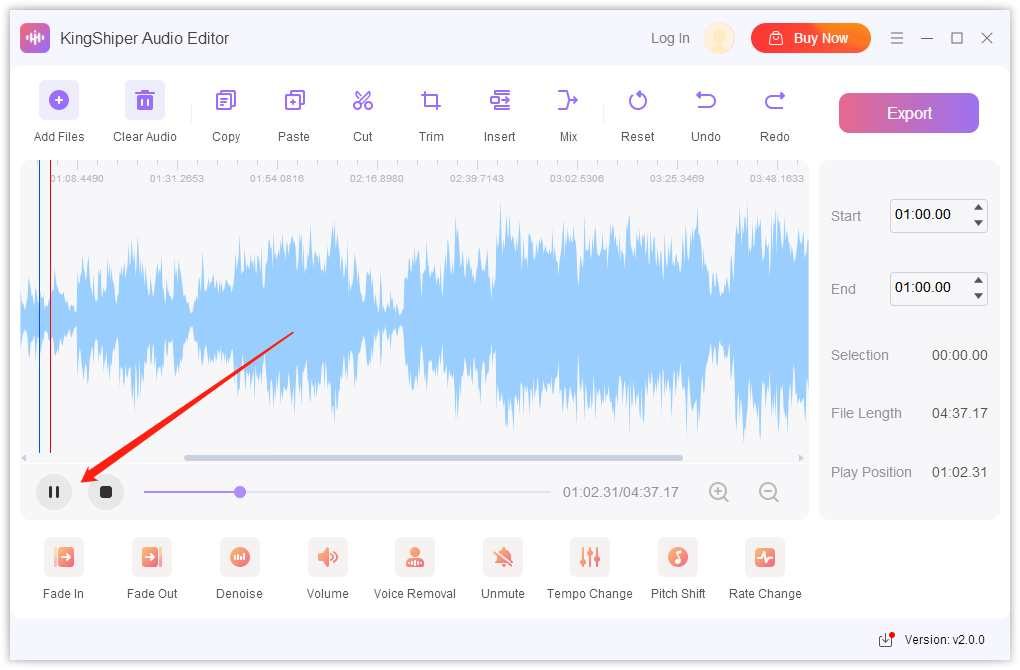 Step 5: Click "Export" at the top right corner. Set the export format and output directory in the export window. When you have finished, click "OK".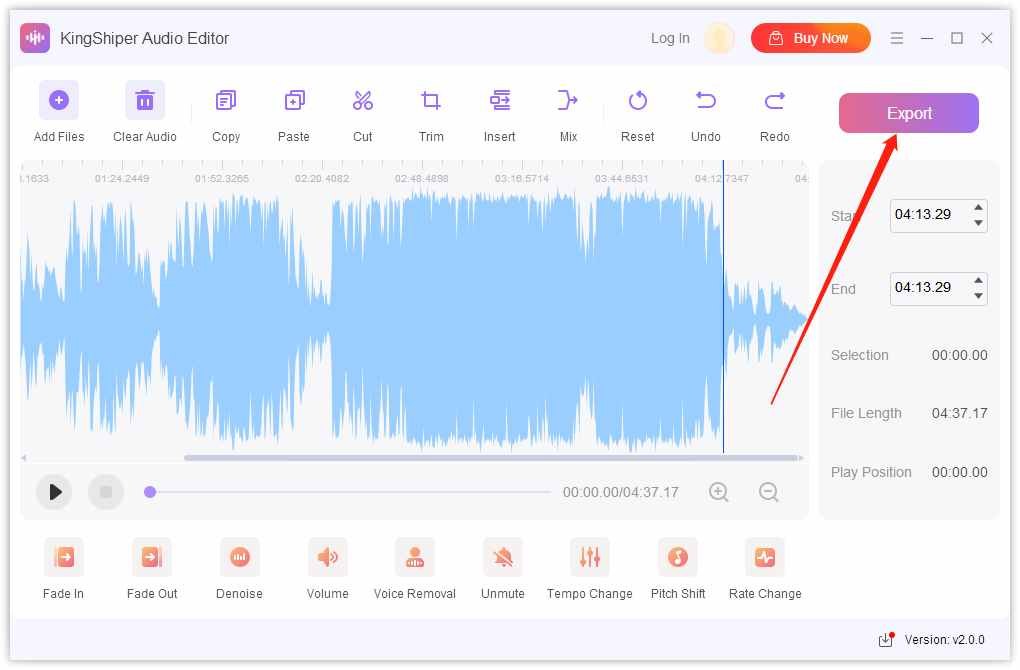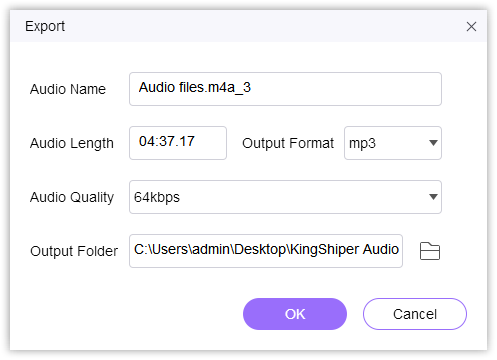 In conclusion
As you can see, there are two main ways to remove vocals. The first is to use Audacity. However, this method isn't enough if you want more advanced options. Hence the better option is to use an Audacity alternative like KingShiper Audio Editor. This tool makes audio editing very simple, and everyone can have a go without needing any extensive training.