[2023 Easy Guide] How to Convert MP3 to WAV with Ease
Kate
270
2023-11-15 10:08:51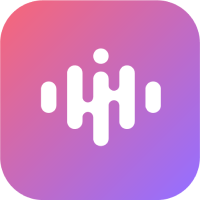 Kingshiper Audio Editor
Official
Download
MP3 and WAV are two popular audio file formats that serve different purposes. If you have an MP3 file and need to convert it to WAV, you may wonder how to accomplish this task with ease. Don't worry, we will show you how to convert MP3 to WAV with only simple steps in this post. KingShiper Audio Editor is an all-in-one tool that provides all the basic functions and multiple features that you can easily convert one format to another format. Let's see how can do that.


Step 1. Launch KingShiper Audio Editor on your PC and upload an audio file into it.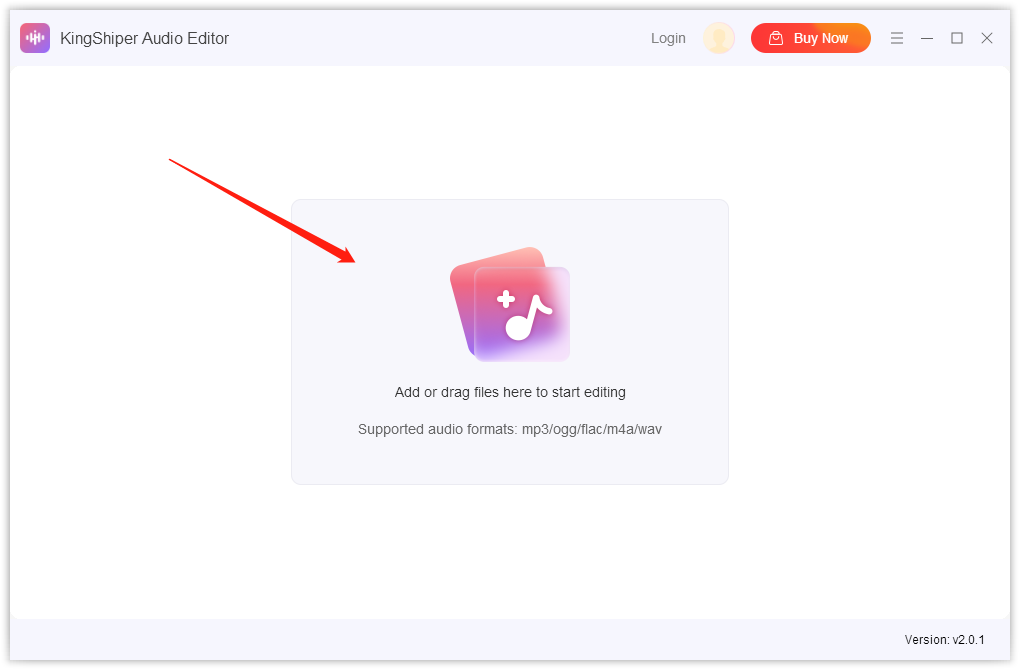 Step 2. Click "Export" at the top right corner.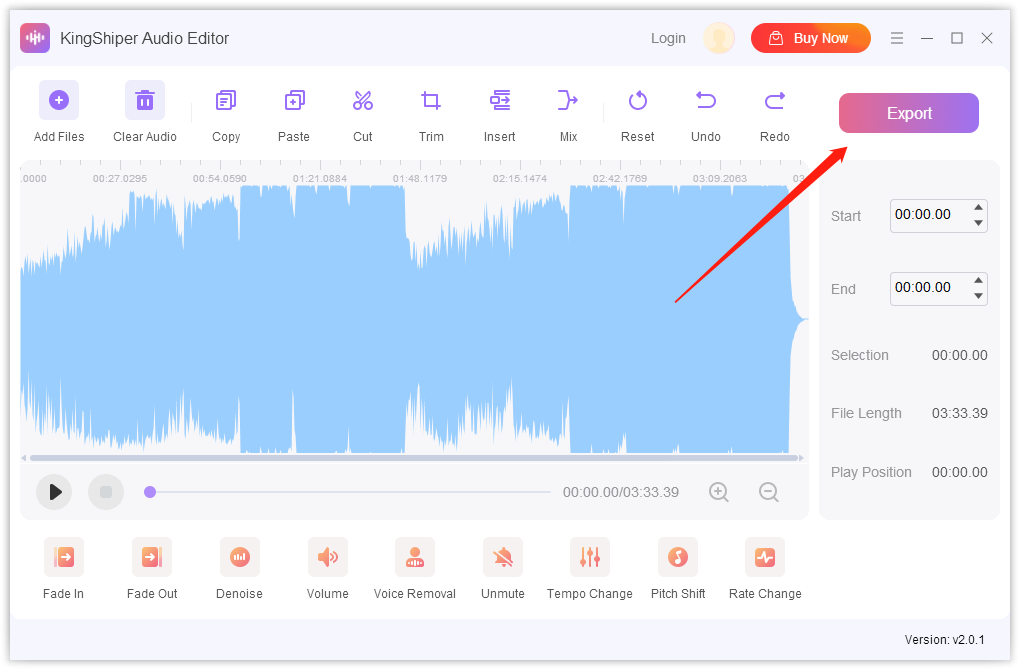 Step 3. Choose "wav" in the Output Format and click "OK" in the pop-up window.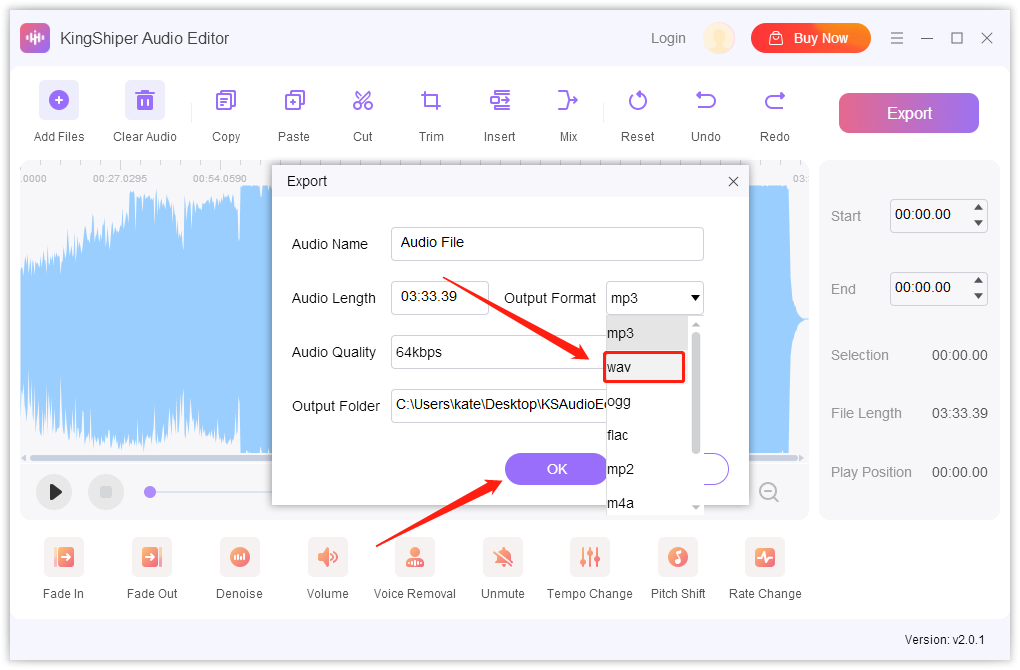 Step 4. Press "Go to the output folder" to check it fast.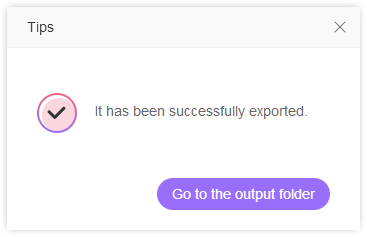 With the WAV files you get, you can open them with a variety of popular media players on your computer, including Windows Media Player, VLC media player, iTunes, and more. Moreover, it is also applicable to other audio file formats. So download KingShiper Audio Editor and try it now. For more detailed information, please visit our official website: https://www.kingshiper.com/
You May Be Also Like
1. Things You Need to Know About MP3 Files
2. MP3 VS WAV Audio Format: Which One is Better?
3. 6 Quick Tips to Improve Your Audio in KingShiper Audio Editor