How to Better Edit Recorded Audio on Windows/Mac/iPhone/Android in 2023?
Kate
194
2023-11-11 15:48:17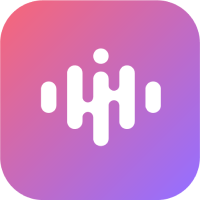 Kingshiper Audio Editor
Official
Download
It is easy to record an audio, but editing recorded audio could be a challenging task for those with little or no experience in the field. You should know how to remove unwanted noise, change the speed or tempo, add some effect or join multiple recordings into one. To realize these goals, you'll need an audio editor to help. Here in this article, we will show you some of the best audio editors for Windows, Mac, iPhone, and Android.
How to Edit Recorded Audio on Windows
For Windows users, one of the most convenient ways to edit a recorded audio should be using this audio editor - KingShiper Audio Editor. It aims to tackle such requirements by offering users a dedicated desktop solution, which will allow one to add audio content and perform a wide range of editing processes, such as cutting, trimming, inserting additional audio content, or effects, such as inserting, tempo change, and mixing.
More importantly, you can convert various formats with ease, because KingShiper Audio Editor supports MP3, OGG, FLAC, M4A, WAV and other file formats. To learn more about this tool, you can check these features.
Cut audio files as you want
Merge multiple audio files into one
Export with highest quality
Change audio speed without adjusting pitch
Insert silence into an audio clip
Can these features meet your editing needs? If they can, you can download this program on your computer to edit your voice recording.
Step 1: Click on "Add File" and then upload the audio you need to process into the software.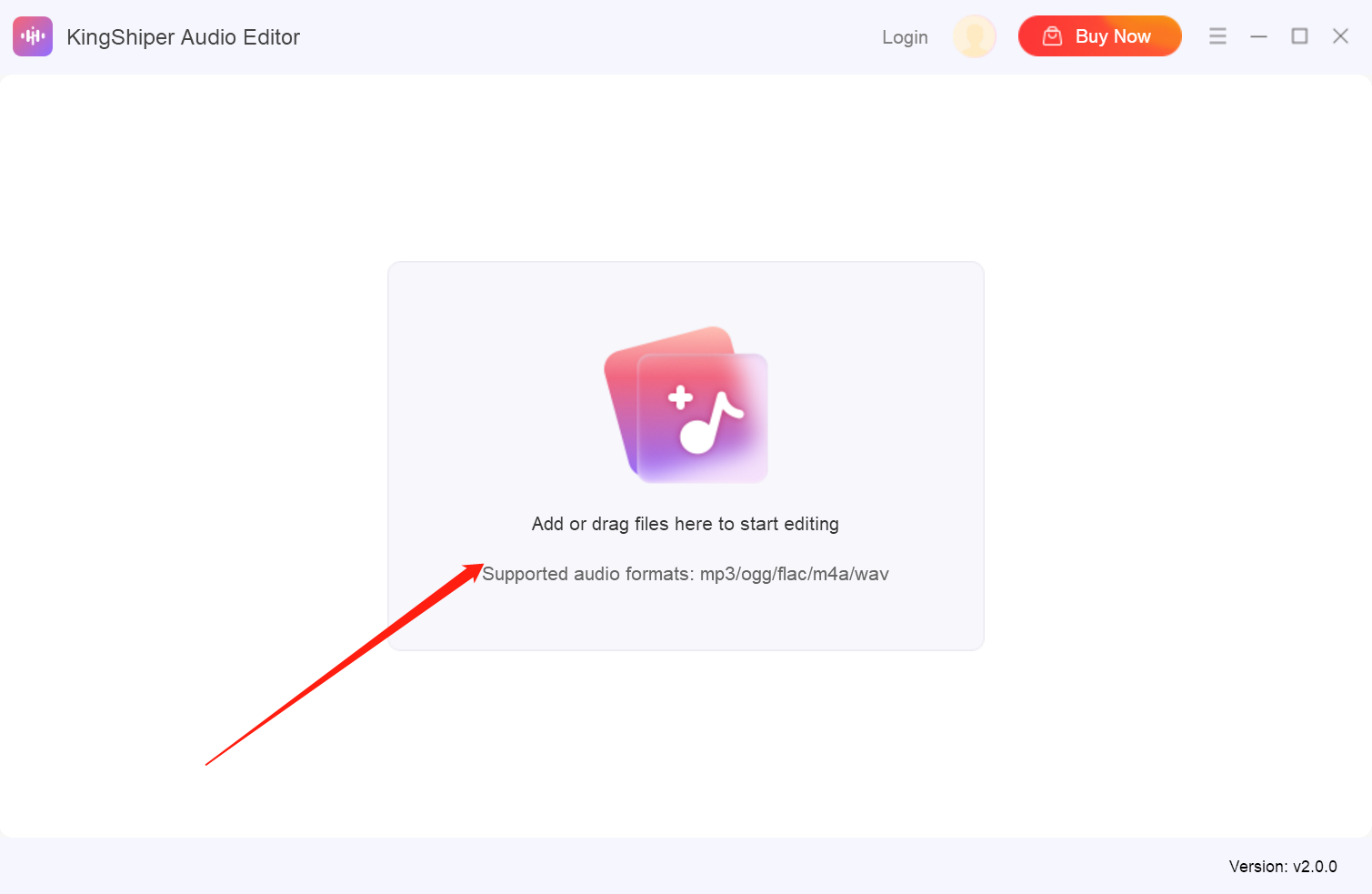 Step 2: When selecting an audio clip, it should be noted that the blue line is the current selected position and the red line is the current playback position. Hold down the left mouse and drag to select the audio content.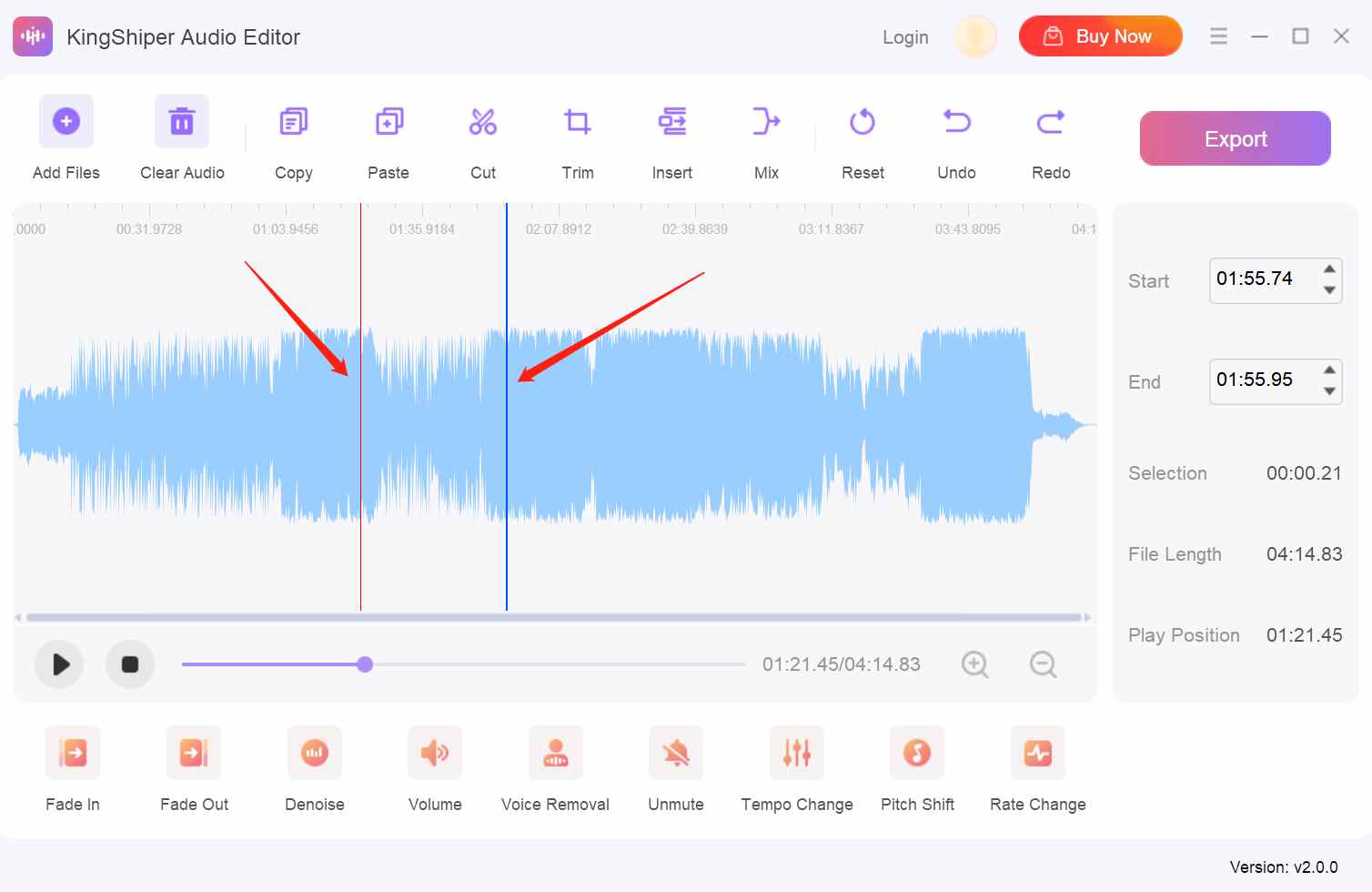 Step 3: Click on the "Play" button to play the selected audio content to help us determine if the selection is correct.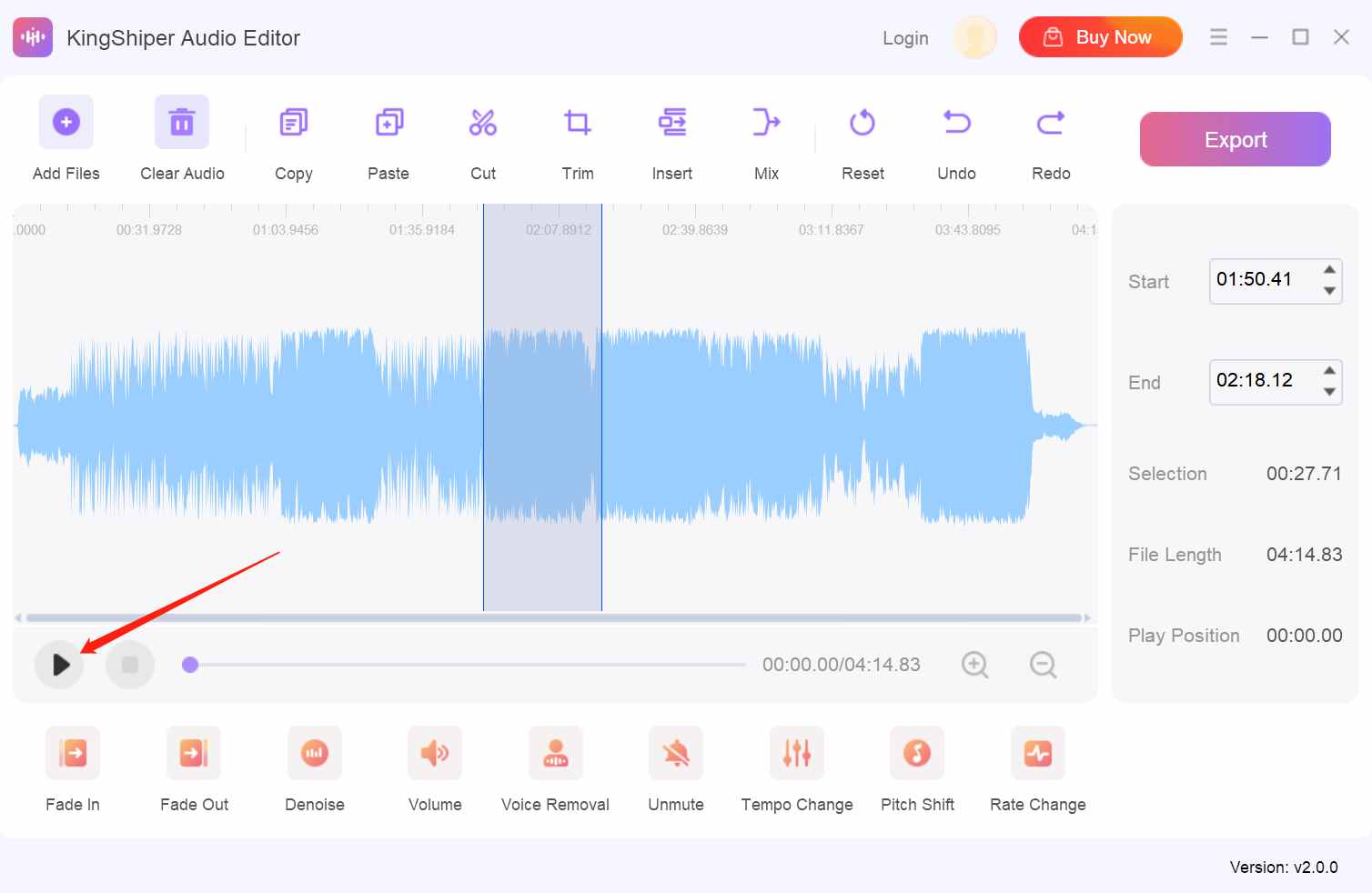 Step 4: The upper part of the software interface is the editing function area. Select one of the functions to edit the audio.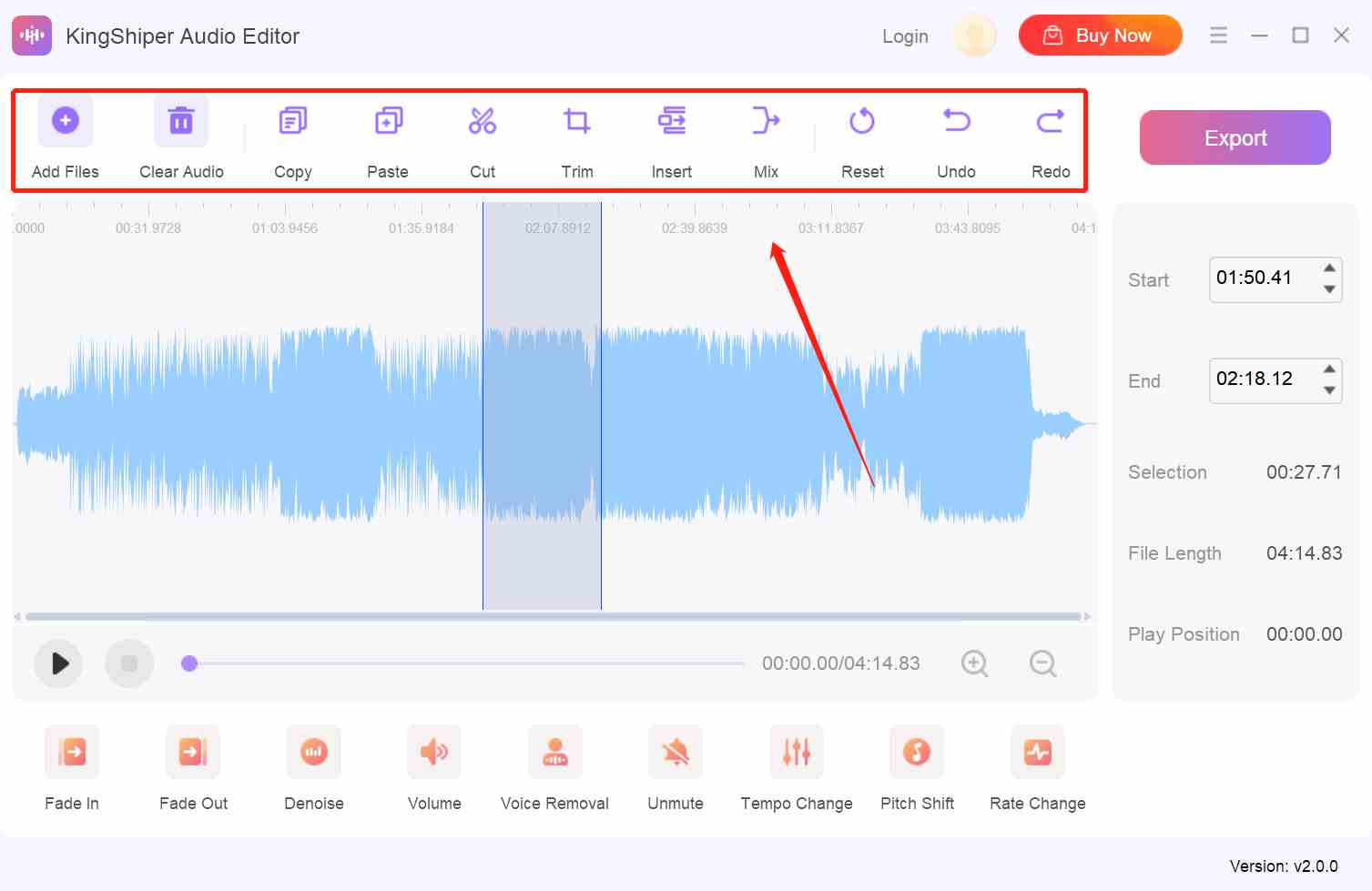 Step 5: The bottom of the software interface is the effects area, which used to add effects to the audio.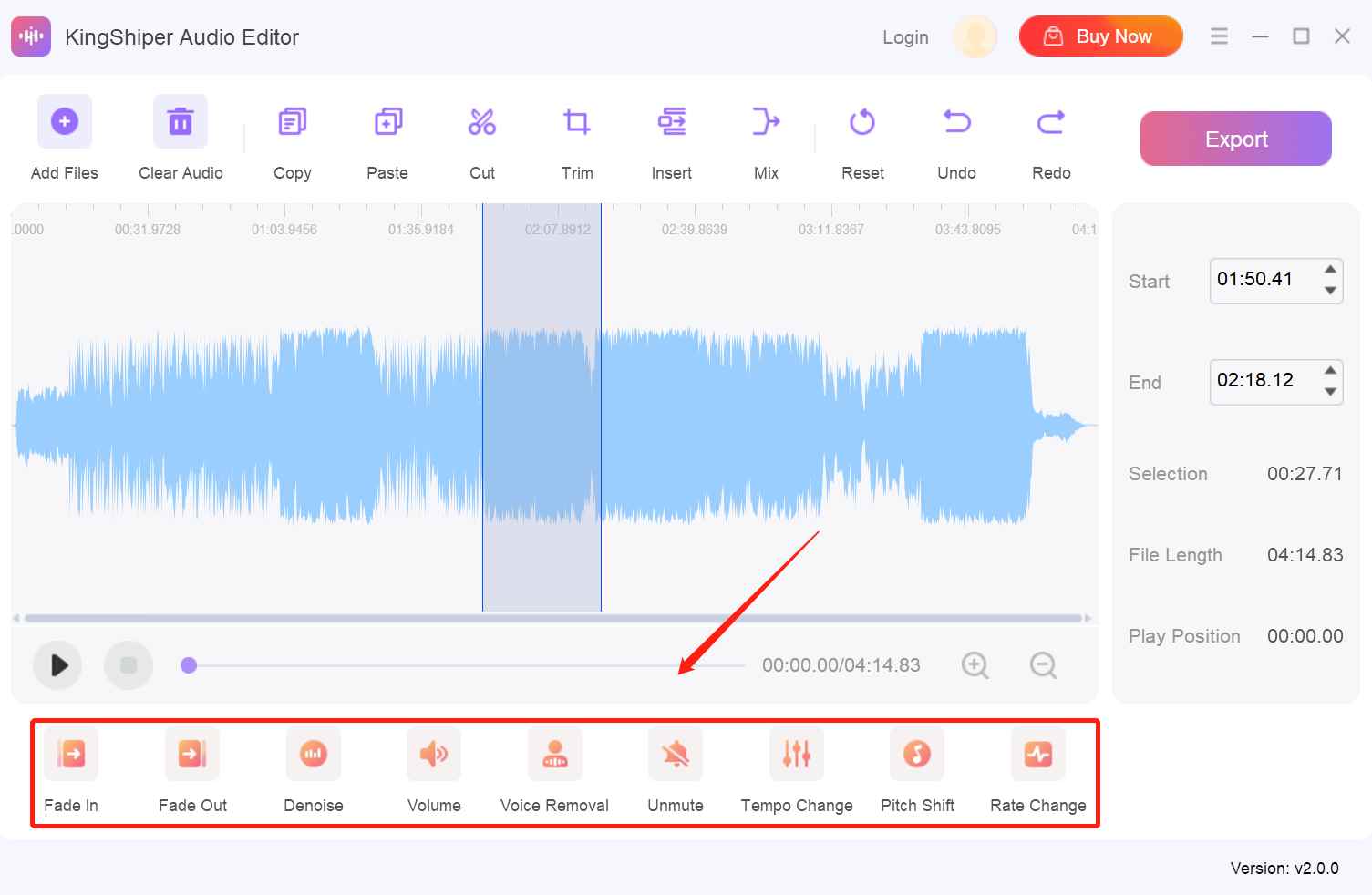 Step 6: When the editing is completed, click "Export" at the upper right corner. In the pop-up window, you can set the export audio format and export file location. When finish setting, click "OK".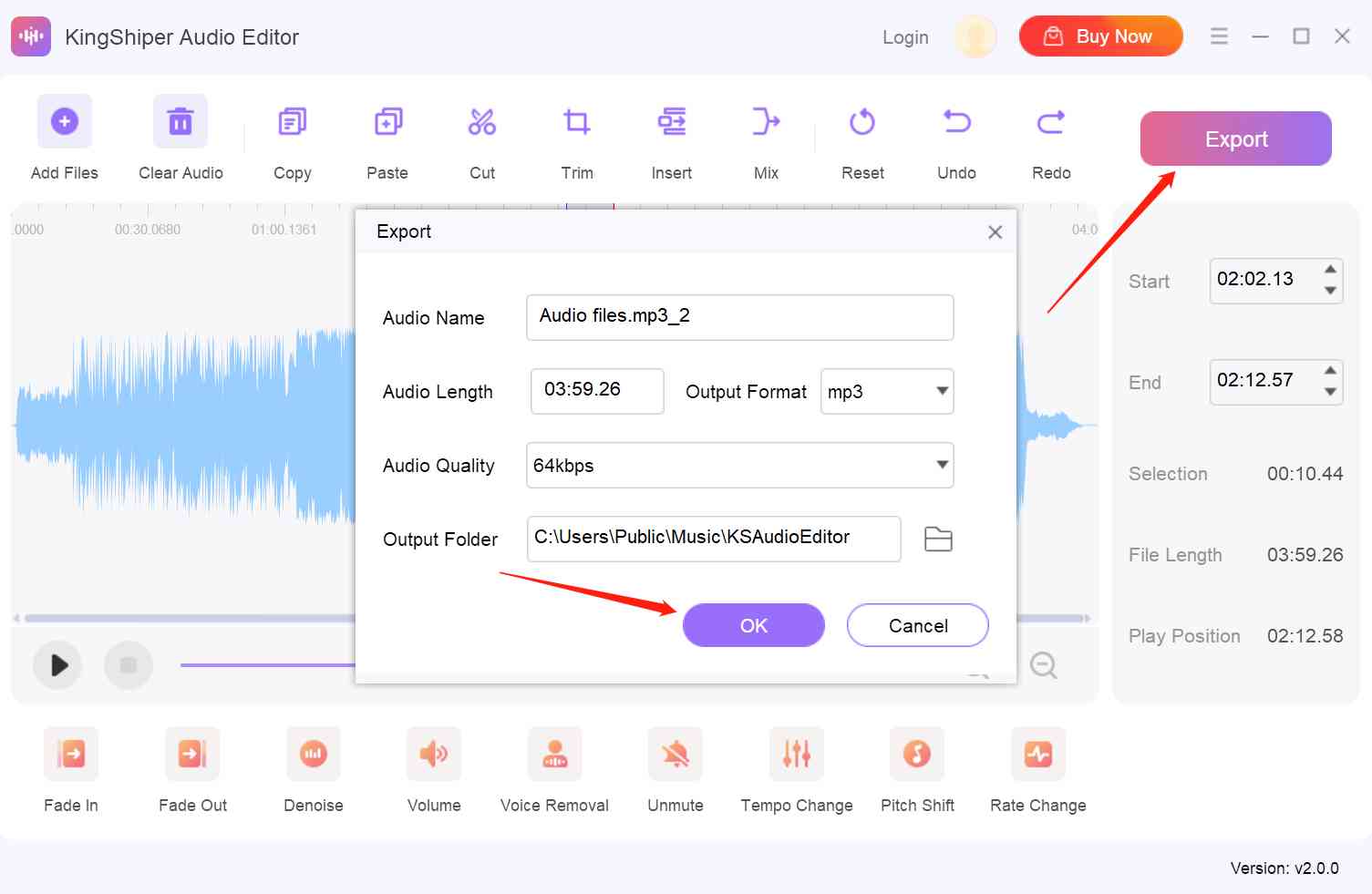 How to Edit a Voice Recording on Mac
On a mac, you can use QuickTime to edit audio files, which is one of the most prominent multimedia players for Mac devices to edit music or add audio.
Step 1: Find the recorded audio files you want to edit. Right-click it and choose "Open With," then select "QuickTime Player."
Step 2: From the menu bar, select "Edit" and "Trim."
Step 3: Move the yellow slider to shorten the length of your audio.
Step 4: After editing, you can click "Play" to pre-listen to it.
Step 5: Once you've done, click "Trim" to save your changes.
Step 6: Click "File" from the menu bar, and then save your edited audio files to any location you want.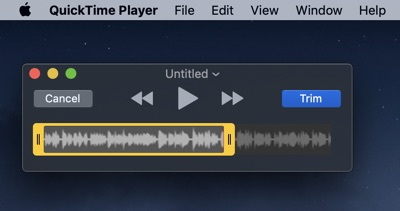 How to Edit Recordings on Android
Voice Pro is one of the most feature-rich applications on this list, allowing you to record audio in up to 100 different formats. On top of that, you have options for adding background music to your recordings, mix and merge recordings, encrypt audio files, and so much more. Now let's see how it works.
Step 1: Open the Voice Pro app on your device and select the recording you want to edit.
Step 2: Click on the "Edit" button located at the bottom of the interface.
Step 3: The editing screen will appear with the waveform of your recording. You can zoom in or out of the waveform by pinching in or out on the screen. Now, you can start editing.
Step 4: Once you've finished, click on the "Save" button and choose the format and location to save your edited recording.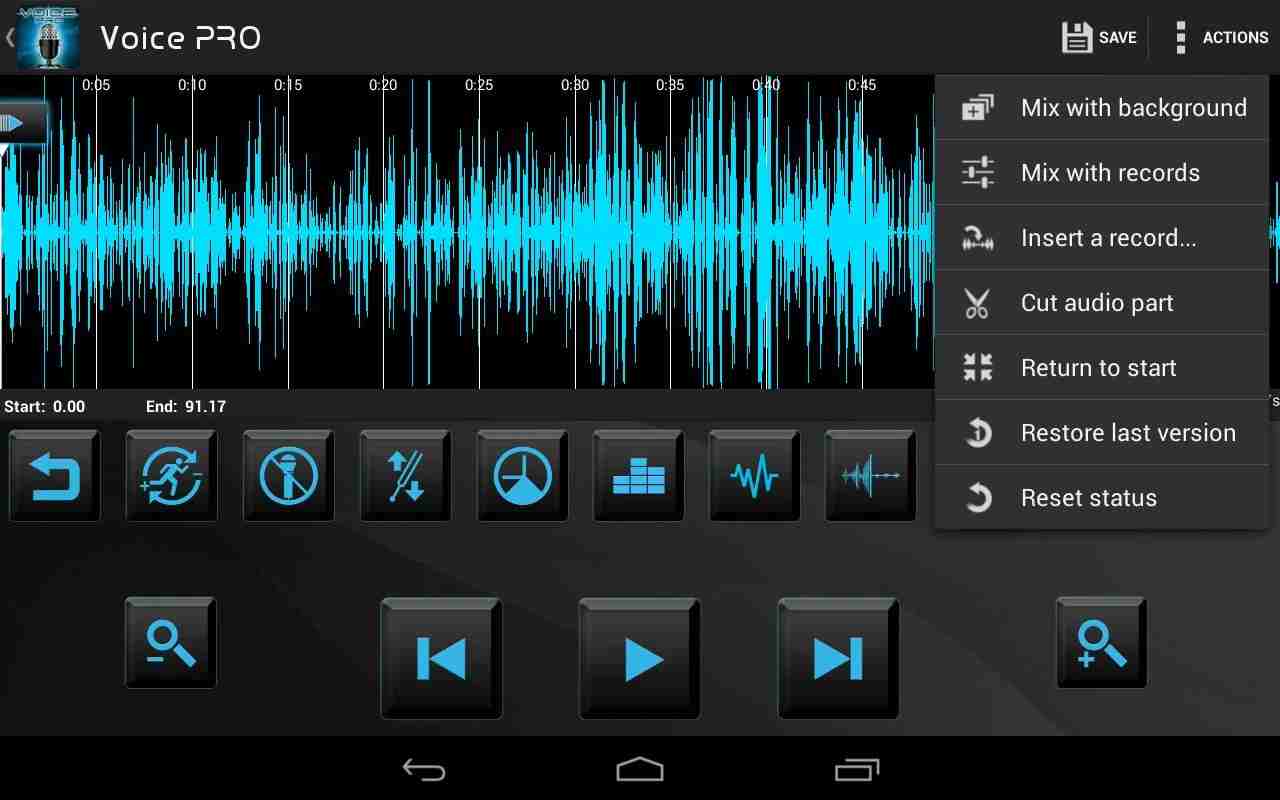 How to Edit Recordings on iPhone
Voice Memos is an in-built audio recording app for iOS devices. It offers various features such as the ability to record audio in both mono and stereo modes, the option to rename or delete the recording, the ability to edit recording to trim unwanted parts, and access to record audio even when the app is running in the background. Here are the steps to edit recorded audio in Voice Memos.
Step 1: Open the Voice Memos app on your iPhone.
Step 2: Select the recording you want to edit from the list of recorded memos or recordings.
Step 3: Tap on the three dots button on the right side of the recording.
Step 4: Select "Edit Recording" option from the pop-up menu.
Step 5: Here you can trim, cut or delete unwanted parts of the recording. Adjust the endpoints of the waveform display by dragging the handlebars at the top and bottom of the waveform display.
Step 6: Once you have finished, tap "Save" to save your changes.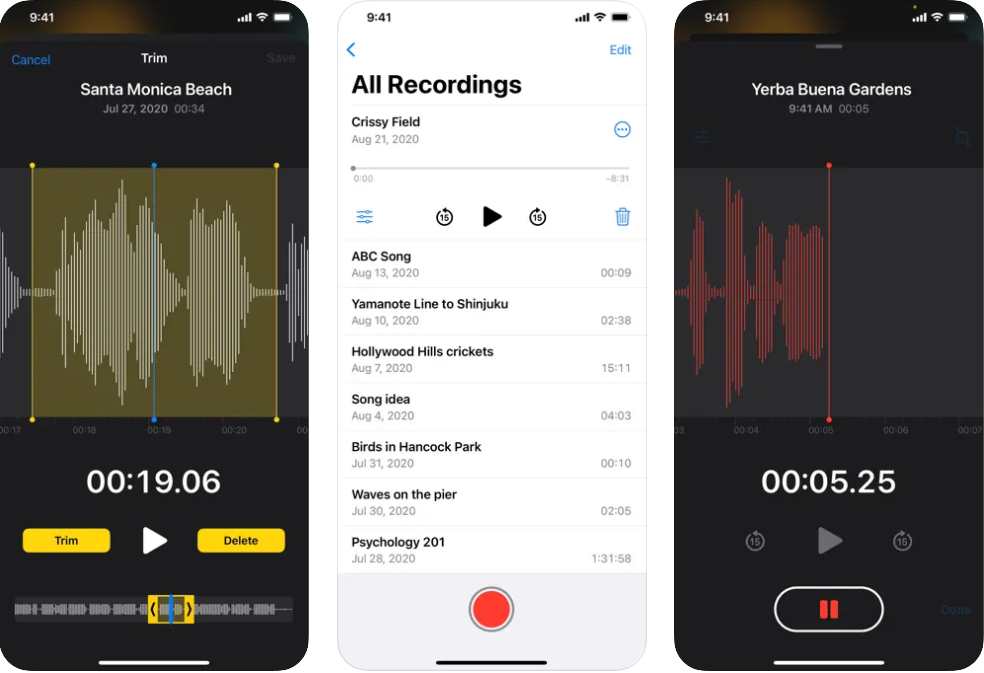 Conclusion
As you can see, there are four methods can be used to edit recorded audio on Windows, Mac, Iphone and Android. With these editing tools and tips, you can easily make your recordings sound better, removing unwanted noise, or cutting out irrelevant parts. In addition, If you want some simple editing options, you can use Windows Media Player, an online audio editor, or mobile apps to get the job done. While if you want some advanced editing options, KingShiper Audio Editor is a good choice.