Top 3 Methods to Remove Vocals from A Song in 2023
Kate
158
2023-11-14 11:45:17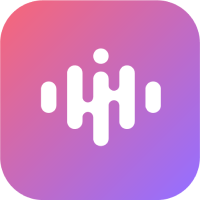 Kingshiper Audio Editor
Official
Download
Removing vocals from songs is essential for those who wish to use the tracks for re-recording, whether they are creating their own playback, practicing their vocal skills, paying tribute to famous singers, or simply for karaoke performances. Therefore, this article will show you some ways to remove vocals or greatly reduce vocals on any stereo song file to create a near perfect instrumental or karaoke version.
Part 1. How to Remove Vocals with an Audio Editor.
One of the most efficient and easiest ways is to use KingShiper Audio Editor, which aims to tackle such requirements by offering users a dedicated desktop solution, which will allow one to add audio content and perform a wide range of editing processes, such as clipping, trimming, inserting additional audio content, or effects, such as denoise, voice removal, and unmute.
Now you can free download KingShiper Audio Editor on your computer and start removing vocal from a song.
Step 1: After installing Kingshiper Audio Editor, open it with a double click of the mouse, drag and drop the audio into the software.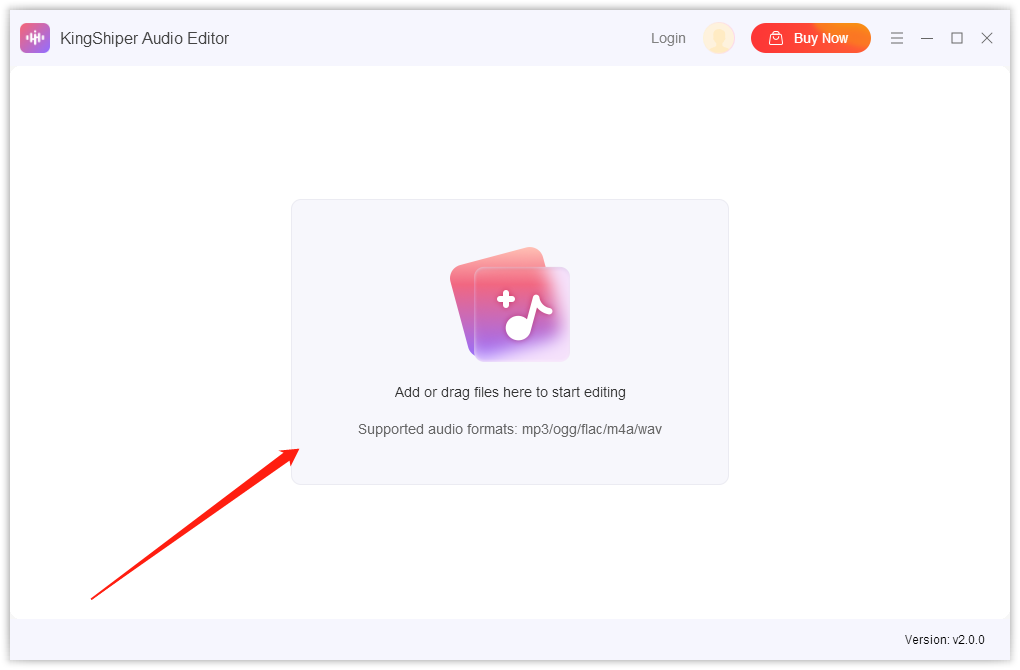 Step 2: As shown below, select the clip that needs to eliminate the human voice (shortcut Ctrl + A), click on "Voice Removal".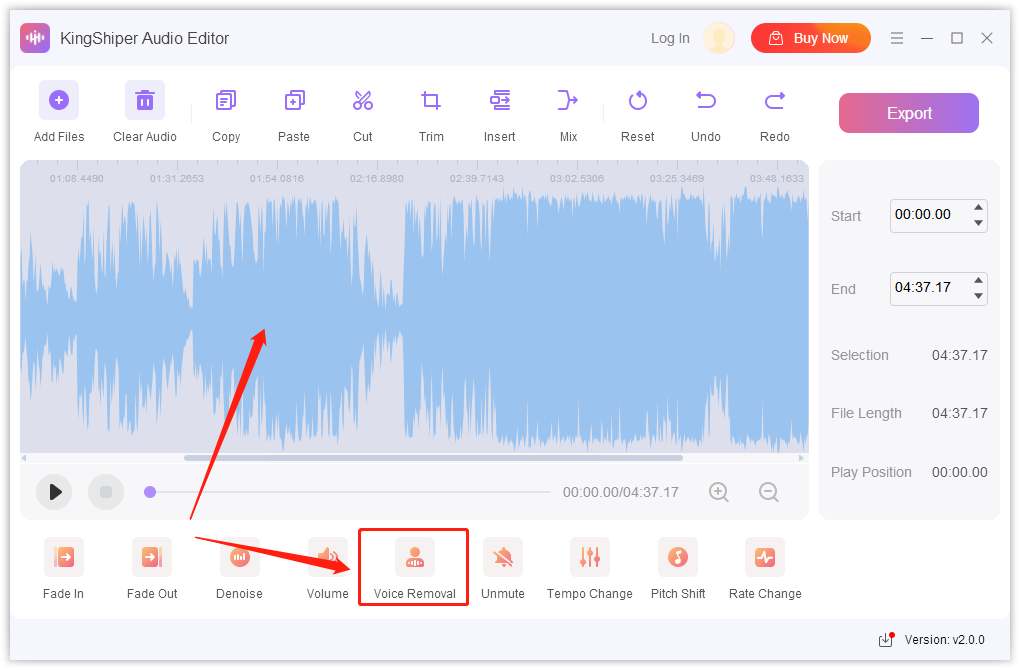 Step 3: In the pop-up window, you can adjust the vocal low cut and high cut. The image below shows the elimination of vocals from 120 Hz to 9000 Hz, then select the vocal strength and click "OK".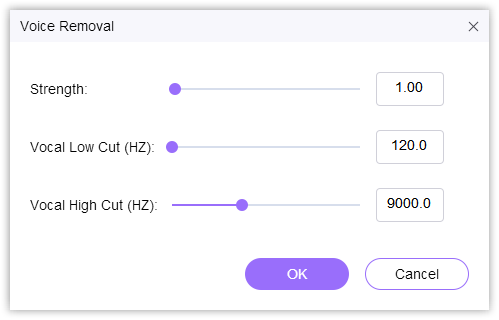 Step 4: when finished, click "play" to audition the final result.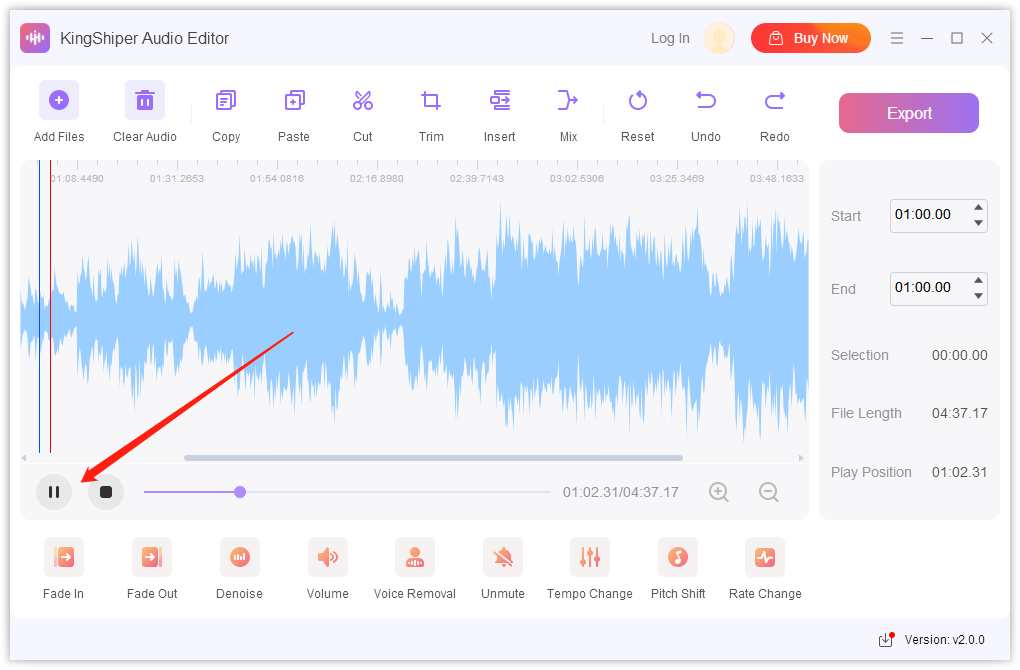 Step 5: Click "Export" at the top right corner. Set the export format and output directory in the export window. When you have finished, click "OK".




Part 2. How to Remove Vocals Online.
Vocal Remover is fast and easy-to-use online audio editing tools, providing some basic effects, such as Vocal Remover, pitcher, cutter, joiner and recorder. Moreover, it works directly in the browser, no needs to install any software, is available for mobile device.
Here is how you can change audio speed with Vocal Remover.
Step 1: Open the website: https://vocalremover.org/
Step 2: Choose Vocal Remover from the left pane and click "Browse my files" to upload the file.
Step 3: Using the Vocal slider you can easily remove sound.
Step 4: Once you get your desired effect, click "Save" and check the file on your computer.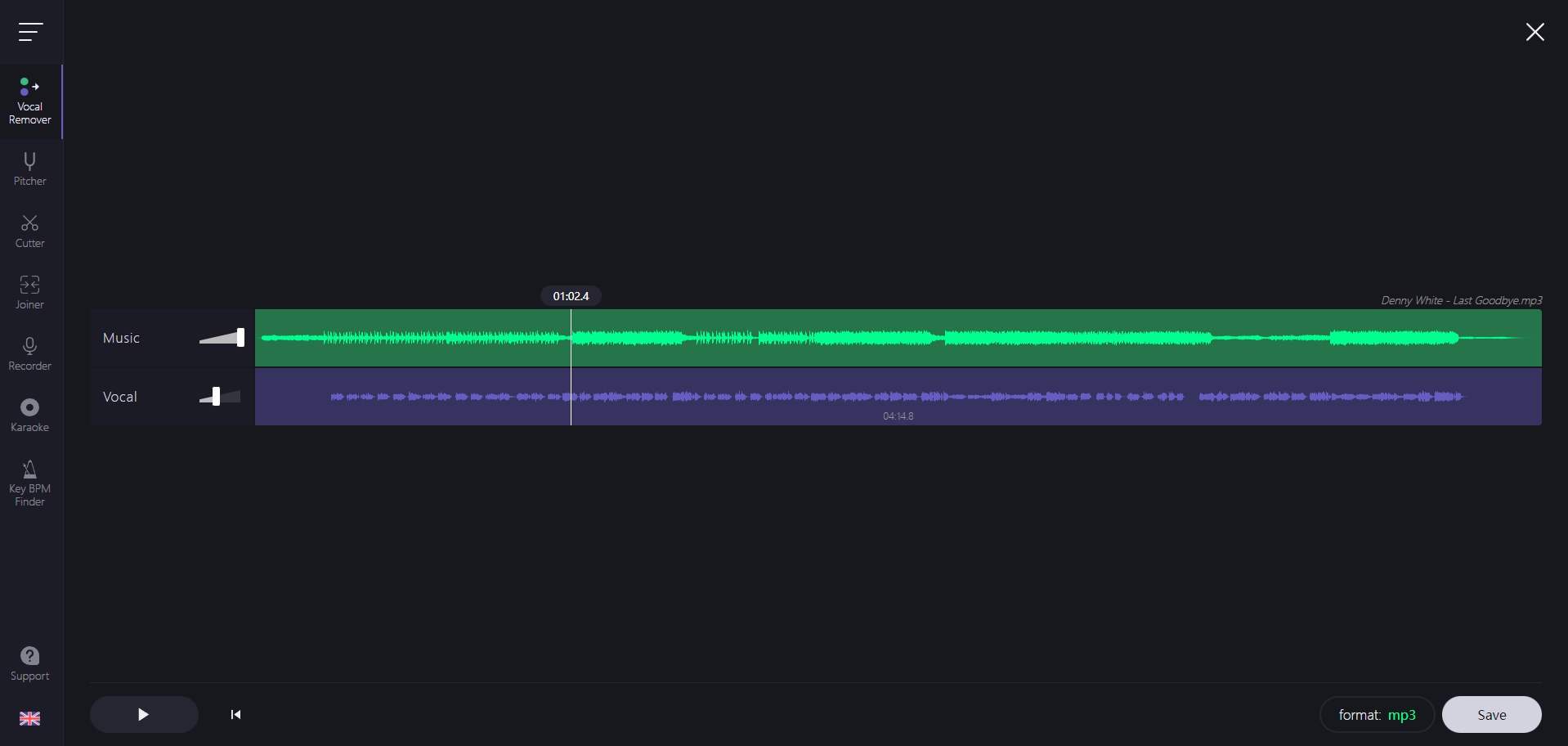 Part 3. How to Remove Vocals on Mac with Audacity.
Known as a free open source audio editor, audacity is shipped with many effects that you can use to modify your audio. It has a relatively professional interface for audio recording, editing and audio effect enhancement that can be used for mac.
Step 1: Download and open Audacity on your Mac.
Step 2: From the upper left corner of Audacity, click "File" and then choose "Open" to choose the audio file.
Step 3: Place your cursor to where you want it to be and drag it to select one clip.
Step 4: Then, Click "Vocal Reduction and Isolation" in the Effect.
Step 5: Using the slider to adjust Low Cut or High Cut for Vocals.
Step 6: Once you're done, you can click on the "File" button, and then choose "Save Project" to save your changes.

In conclusion
In today's article, we've shared three easy methods to remove vocals from songs. If you are a windows user and want to generate more professional-like audio files, we recommend using KingShiper Audio Editor to improve the work efficiency, which not only performs basic and intermediate edits but also supports various file formats. While if you just only occasionally need to edit, you can try the online option.