2 Helpful Ways to Mix Songs Together
Kate
154
2023-11-13 14:55:22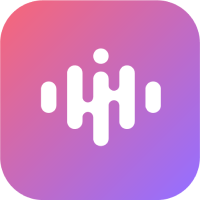 Kingshiper Audio Editor
Official
Download
Mixing is a difficult skills, as you can see, most of the musician would like to use this effect to modify the sound because they found the modified sound could affect the balance of the rest of the track that makes a difference to the listener. Therefore, this article would share two helpful ways to master the mixing.
Part 1. How to Mix Audio Files Using An Audio Editor.
The first method we're going to suggest is to use some audio editors. Such tools are widespread in the market. And here, we mainly recommend this fast audio editor - KingShiper Audio Editor to you.
KingShiper Audio Editor has basically all of the necessary tools for audio editing. Each tool comes with rich features, which can help you generate a great audio track. If you want to export the mixed files in other formats, you can specify the output format as MP3, OGG, FLAC, M4A, WAV and other file formats.
Now, we will show you exactly how to mix audio files with KingShiper Audio Editor in minutes.
Step 1: After installing Kingshiper Audio Editor, open it with a double click of the mouse, drag and drop the file into the software.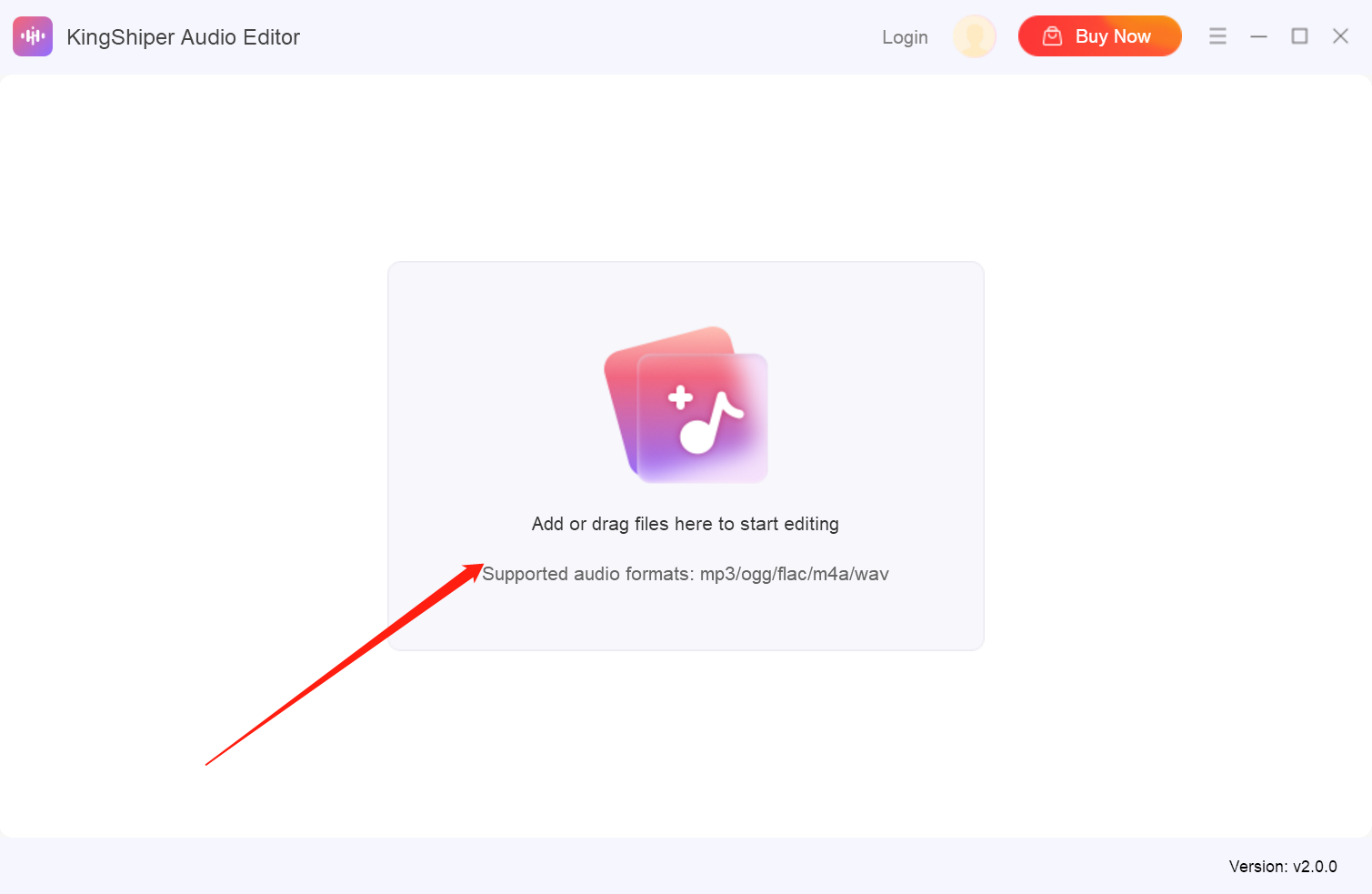 Step 2: Select the audio clip to be mixed and click the "Mix" button.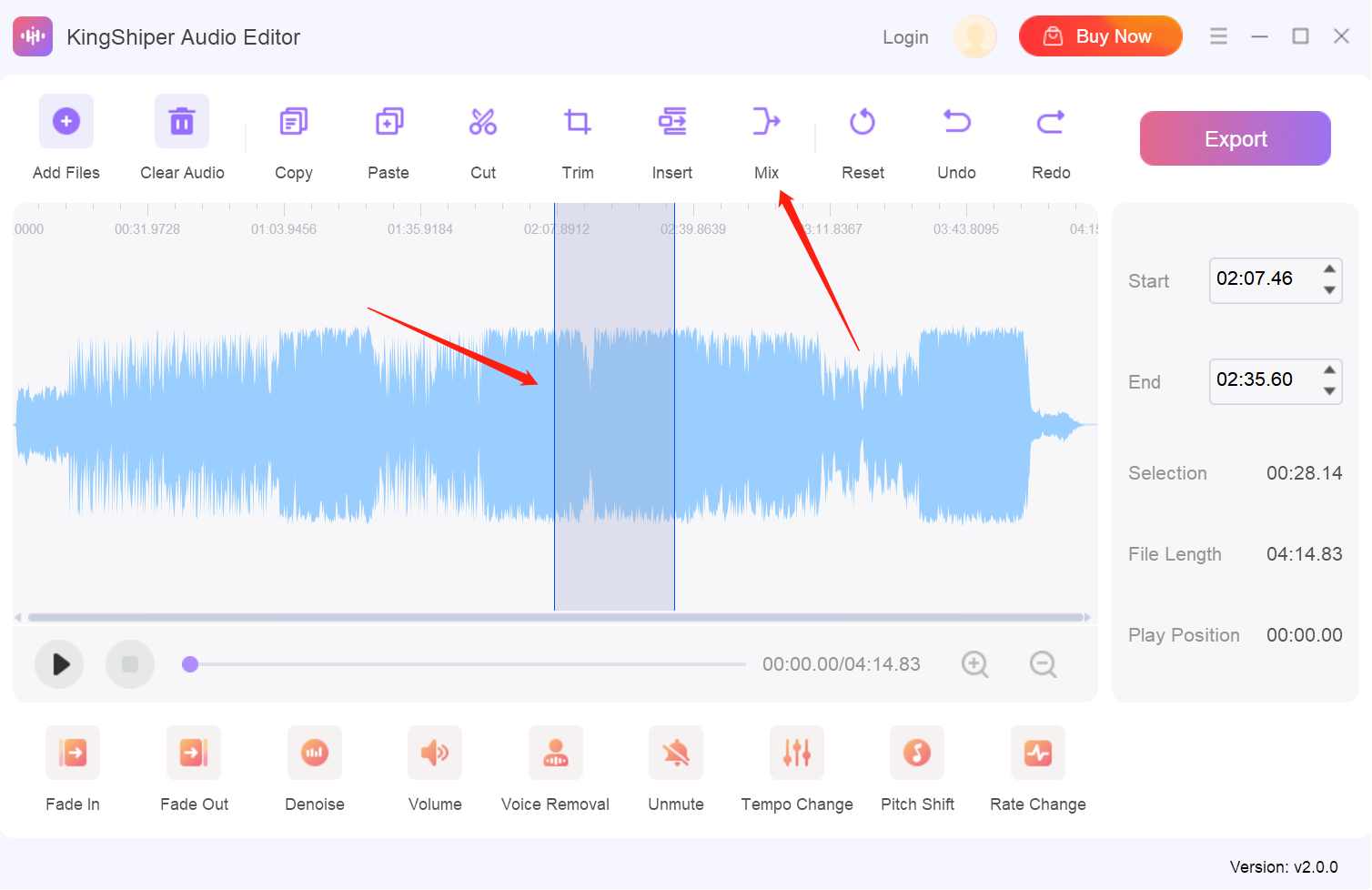 Step 3: Mix two different audio, or mix part of the same audio; After adding new audio, you can set the audio volume and click "OK".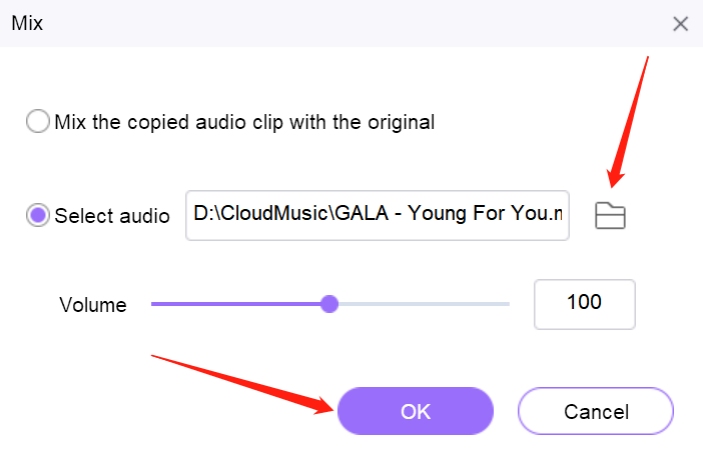 Step 4: Click the "Export" button at the top right corner. Then,set the export format and output directory in the export window. When you have finished, click "OK".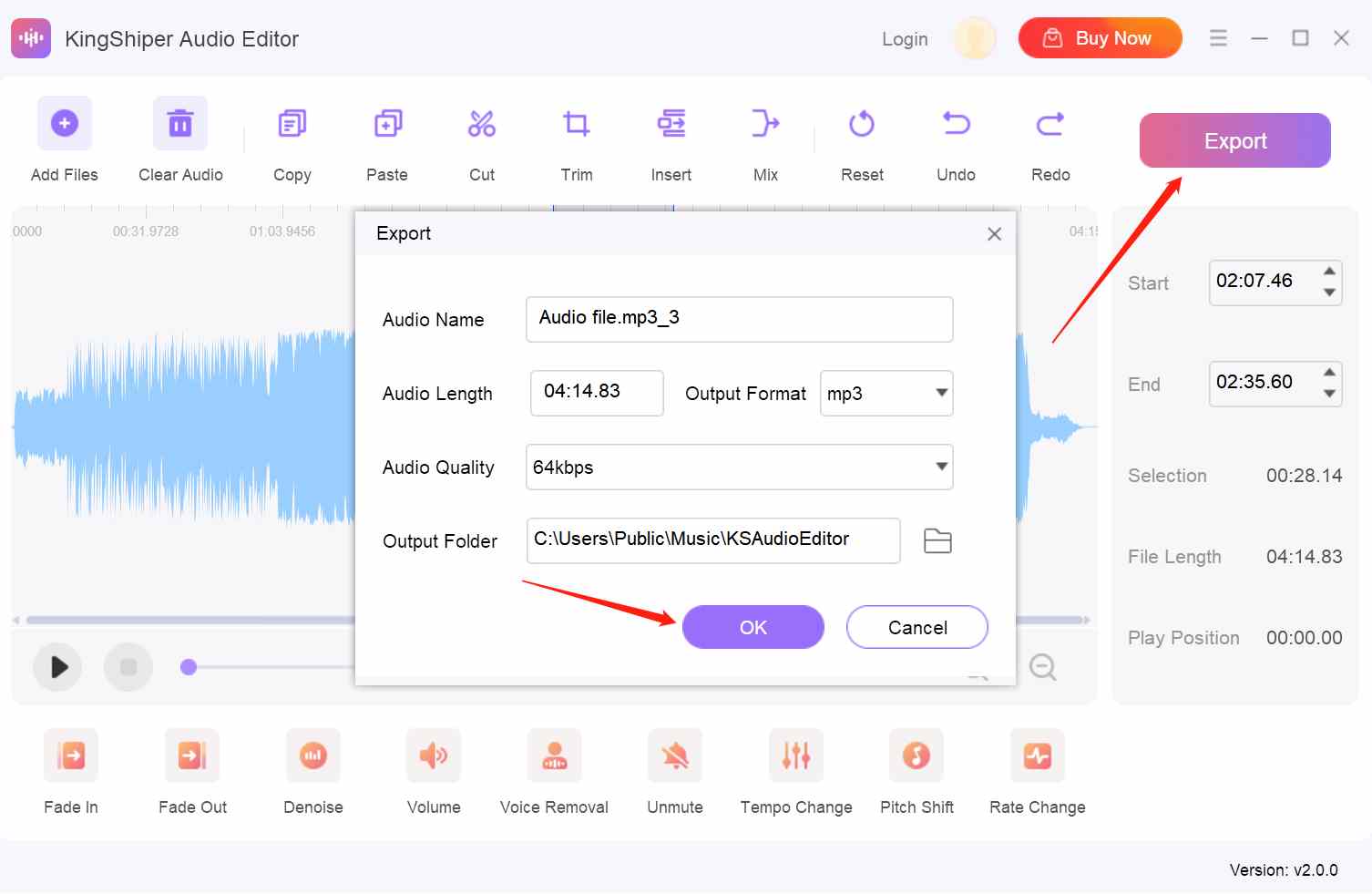 More detailed tutorials, please refer to: https://www.kingshiper.com/support/97.html.


Part 2. How to Mix Songs Using Online Program
In addition to the desktop-based programs, many online mixers can also help you mix songs. And below, we will show you one of the best online song mixers. But before you start using this tools, you need to know that such tools are not safe and stable. The mixing process may be interrupted by unstable internet connection or unknown errors. If you don't mind, you can go ahead and use it to mix songs.
Online Converter
It offers free online conversion services for a wide range of file formats and units of measurement, this is a versatile and multipurpose converter, a handy tool for your work and personal life. Furthermore, it can mix multiple various audio files into one file, such as MP3, OGG, MIDI, M4A, WMA, AMR, FLAC, ALAC, AIFF, WAV and more.
If you want to give it a try, follow these steps.
Step 1: Open the converter website on your browser.
Step 2: Click "Choose File" to upload two or three File as your needs.
Step 3: Then, click "Mix" and wait a minute.
Step 4: Press "Download" to check it on your computer.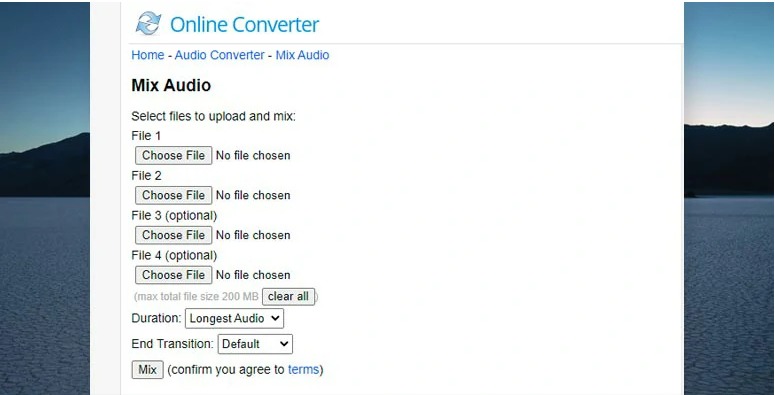 In Conclusion
These are all methods to mix different songs together. We do hope these methods can help you mix whatever audio tracks together. If you want to generate professional-like audio files, you can use KingShiper Audio Editor to improve the work efficiency, which not only performs basic and intermediate edits but also supports various file formats. Now you can download and try to use it through below button.