3 Methods to Cut Audio Files with Ease
Kate
119
2023-11-13 15:04:39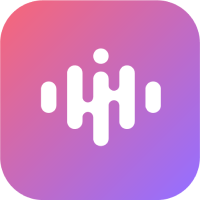 Kingshiper Audio Editor
Official
Download
When you are listening to a song and come across music that you like, and you want to clip it as a ringtone, how do you get it? Mastering some skills of cutting a audio clip, and then you can edit a song to be true music to your ears in just a few clicks. Here, we will give you three options to cut audio files accurately. With these useful tips and tricks, you can cut anything you don't like in an audio file both windows and mac.
Part 1. How to Cut Audio Files on Windows with an Audio Editor.
If you want to cut music in an efficient way, you shouldn't miss this simple desktop audio editor -KingShiper Audio Editor. KingShiper Audio Editor is a powerful editing tool that enables you to deal with all kinds of audio files, supporting MP3, OGG, FLAC, M4A, WAV and other file formats, helping you edit easily.
Besides, The user interface of this tool is pretty well-structured and intuitive, which manages to merge functionality with simplicity, making it both accessible and capable at the same time. In this way, KingShiper Audio Editor is suitable for both novice and pros.
To cut music with KingShiper Audio Editor.
Step 1: Click "Add File" and then upload the audio you need to process into the software.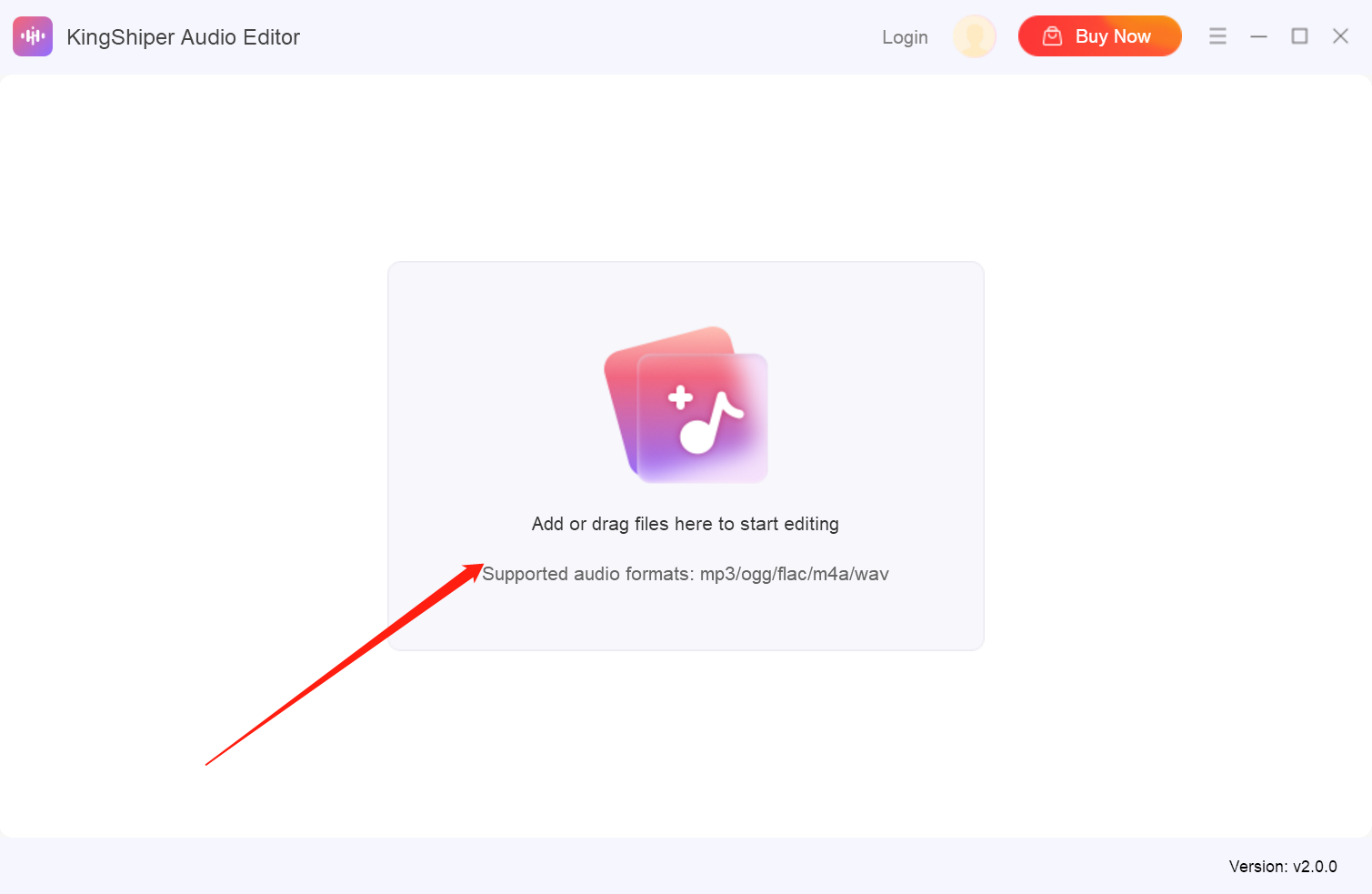 Step 2: Use the blue line as the starting point and drag the mouse to select one clip per your request.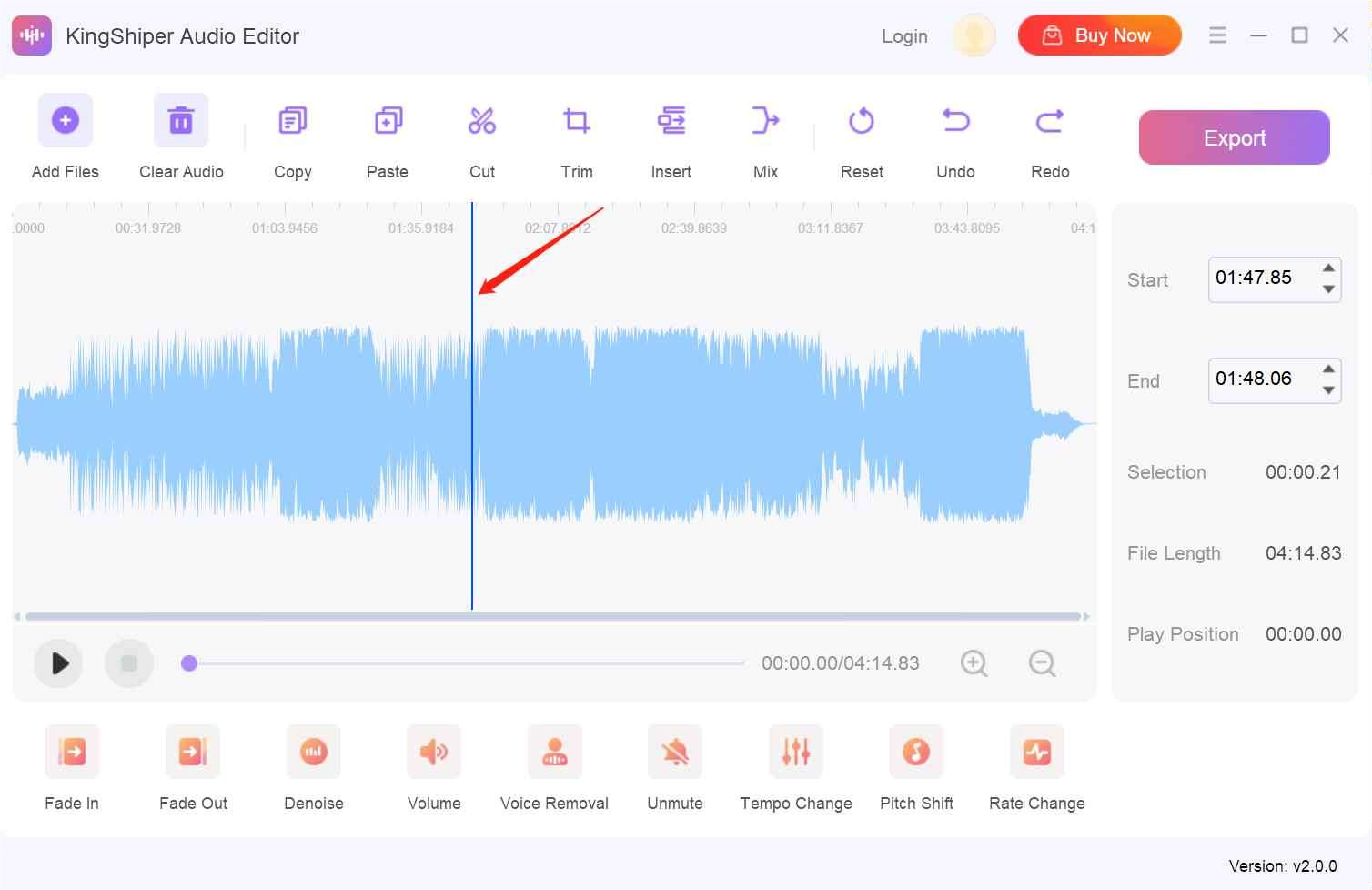 Step 3: Click "Cut" to cut the selected clip.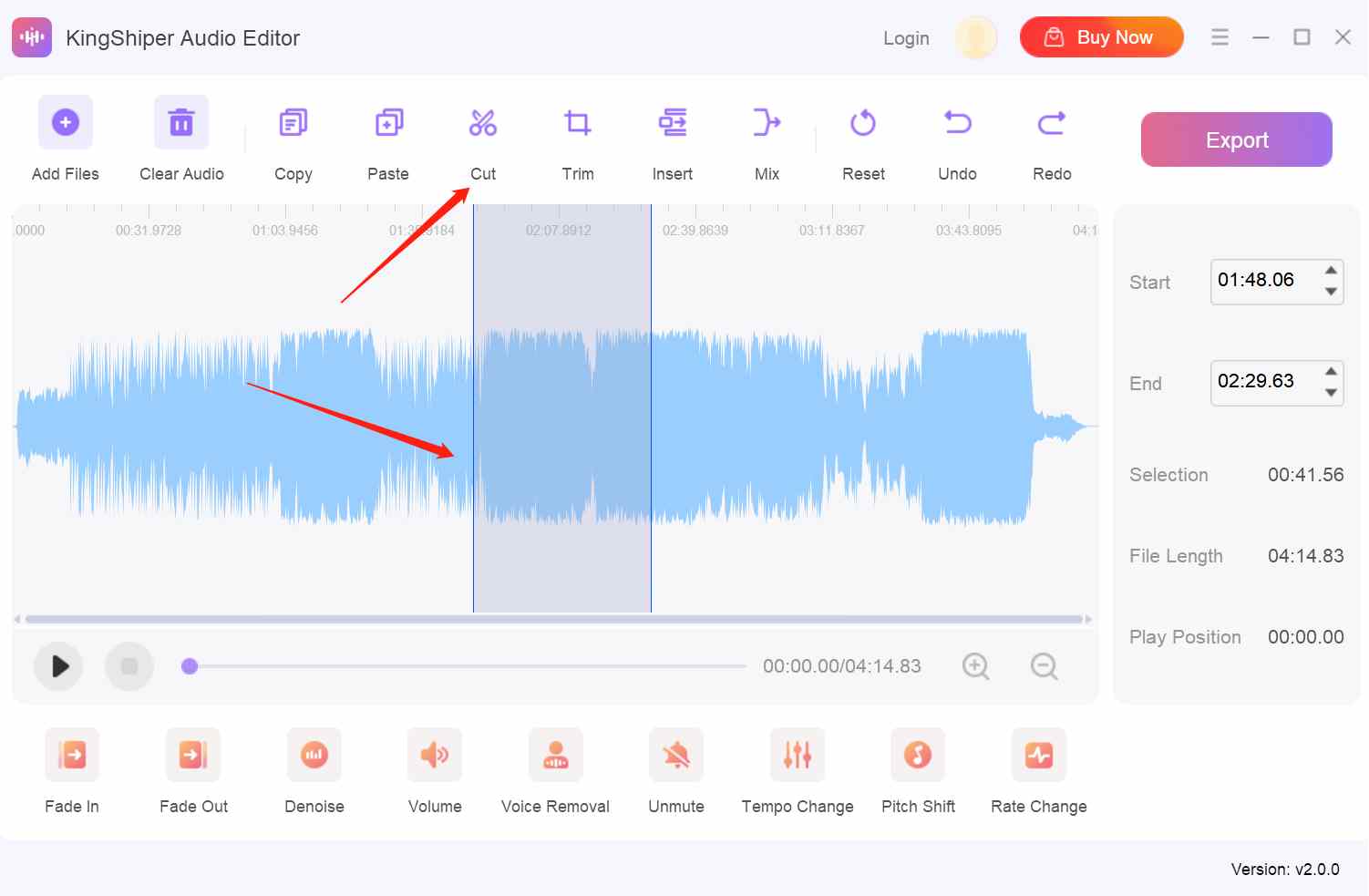 Step 4: Click "Play" to preview the effect.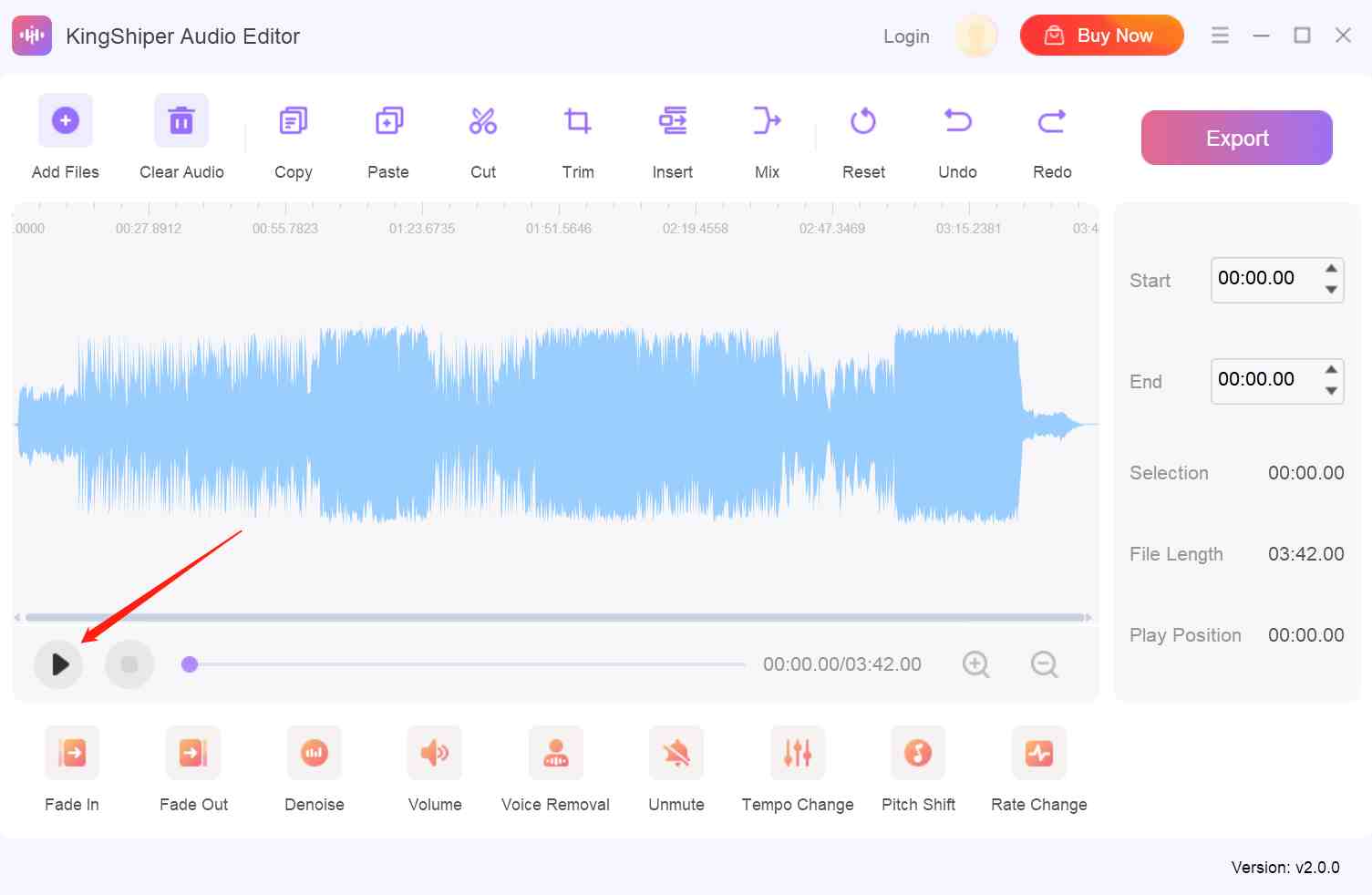 Step 5: Click the "Export" button at the top right corner. Then, set the export format and output directory in the export window. When you have finished, click "OK".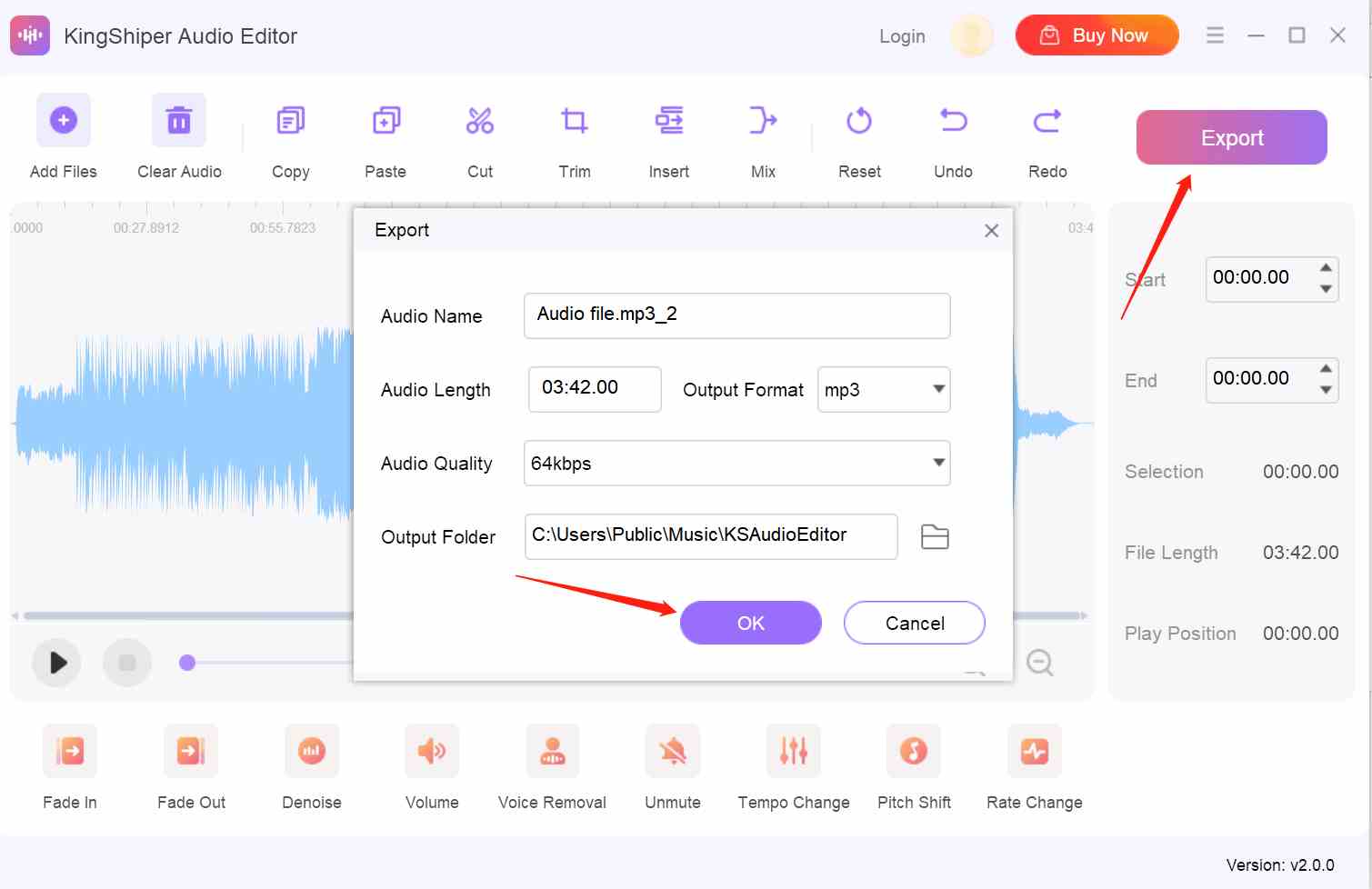 Part 2. How to Edit an MP3 File Online.
TwistedWave is a browser-based audio editor. If you don't want to download the application, it is a good choice. You only need a web browser to access it, and you can use it to record or edit any audio file. That is to say, TwistedWave not only can edit audio online quickly and efficiently but also all the tools here could be used conveniently.
Step 1: Open the website: https://twistedwave.com/online.
Step 2: Click "Upload a file" to upload the audio file you decide to edit.
Step 3: Then, it will pop up a wndows, Drag the handles to select the part you want to cut, and then click "Cut."
Step 4: Once you've finished, click "Export Selection" to save the file.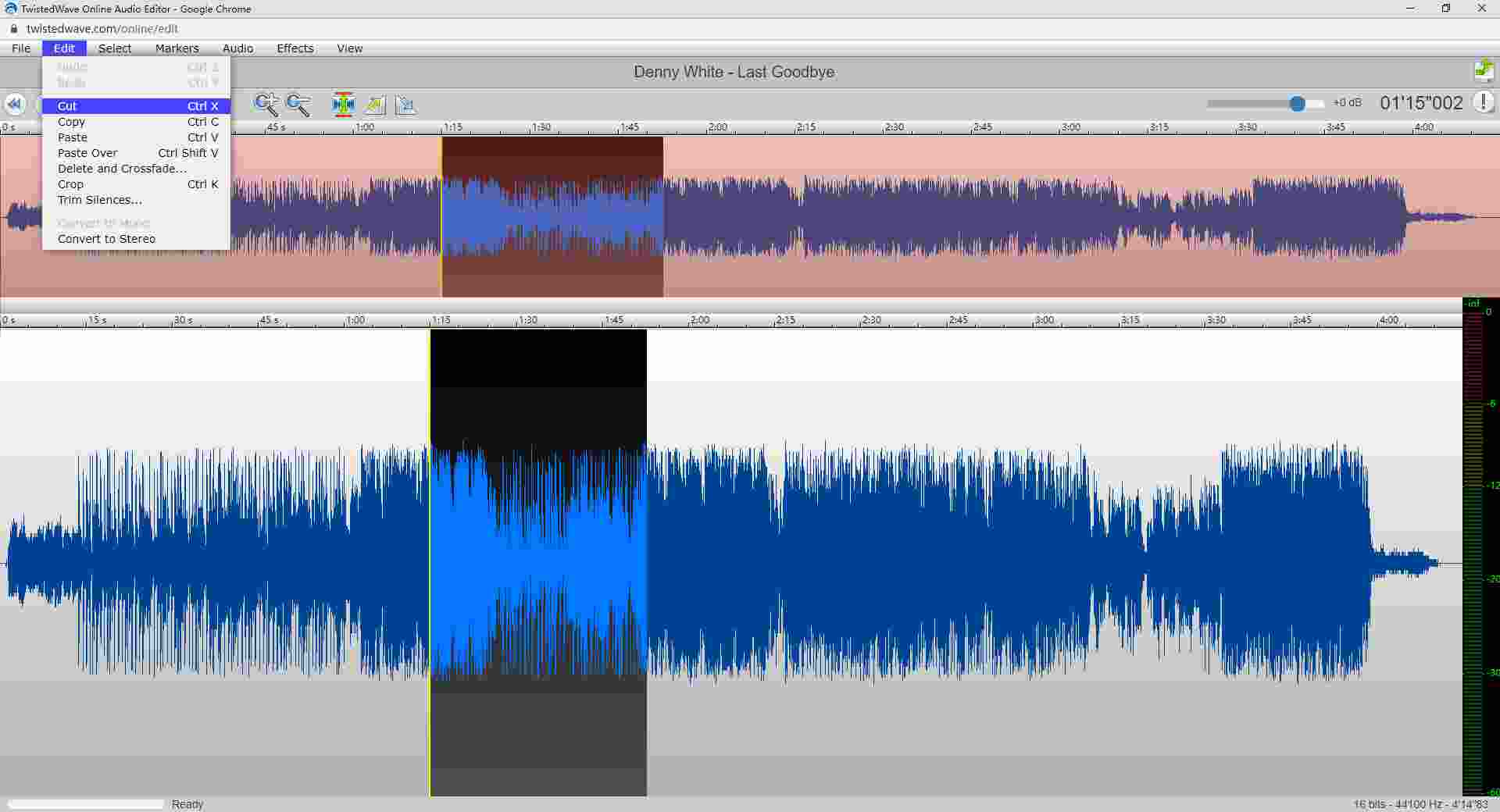 Part 3. How to Cut MP3 Files on Mac with Audacity.
Known as a free open source audio editor, Audacity is shipped with many effects that you can use to modify your audio. It has a relatively professional interface for audio recording, editing and audio effect enhancement that can be used for both windows and mac.
Step 1: Download and open Audacity on your Mac.
Step 2: From the upper left corner of Audacity, click "File" and then choose "Open" to choose the audio file.
Step 3: Place your cursor to where you want it to be and drag it to select one clip.
Step 4: Then, Click "Cut" in the Edit.
Step 5: Once you're done, you can click on the "File" button, and then choose "Save Project" to save your changes.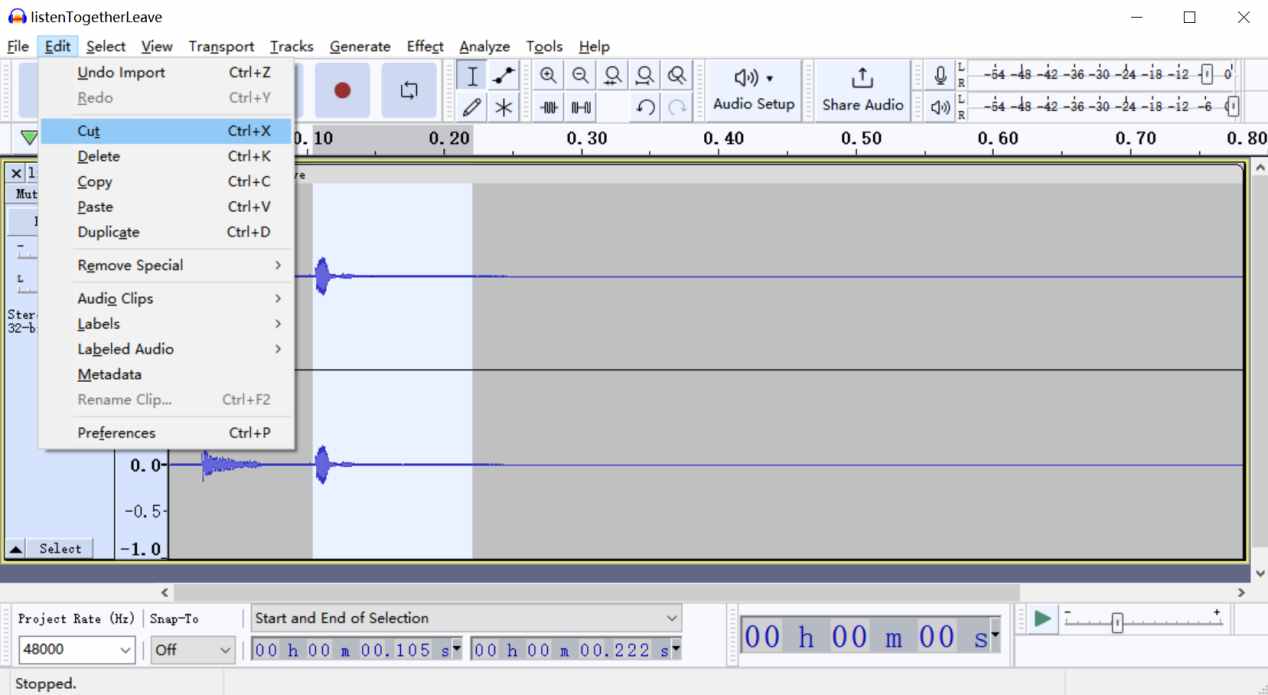 Conclusion
No matter you are using windows or Mac, you can find ways to cut audio files from this article. For Windows users, we recommend using KingShiper Audio Editor, which is easy to use and also it can help you export with a higher audio quality. You can download and try to experience it now.